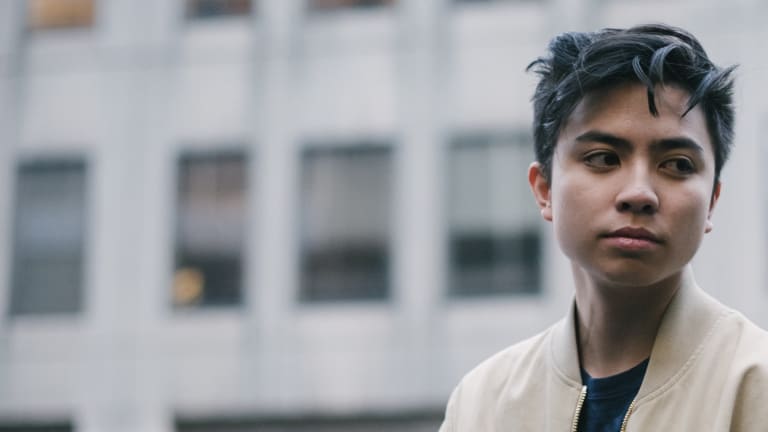 Manila Killa's Production Shines on "ALL 2 U" ft. Sara Skinner
As the producer gears up for his debut EP, he also announced a spring U.S. tour.
Manila Killa has released yet another forward-thinking single. The producer (real name Chris Gavino) has been an exciting name to watch over the past years and has seen major changes that have shaped him into the artist he is today. 
Gavino's latest offering, titled "ALL 2 U," features singer Sara Skinner and is the last release before his anticipated debut EP drops next month. Following the laid-back "Run Away" and the progressive "Wake Up Call" featuring Mansionair, "ALL 2 U" showcases a more left-field direction, while still maintaining his signature style. 
"ALL 2 U" starts off fast paced, driven by electric bass and an electric guitar. Sara Skinner's vocals take the track to the next level, while it climaxes to an uplifting chorus before breaking down into a synth-driven bridge. 
"This is a big step in my journey as an artist because this is the last song I'll be releasing that is part of a bigger project coming out next month" said Gavino of "ALL 2 U." "On top of that, I'll be going on my first headlining tour, where I'll be showcasing a lot of the music I've been working on for the past year."
In anticipation of his upcoming debut EP, Manila Killa just announced his headlining, 11-stop 1993 Tour across the US. Find the full list of dates below.
Follow Manila Killa:
Facebook: facebook.com/manilakilla
Instagram: instagram.com/manilakillamusic
Twitter: twitter.com/ManilaKilla
Soundcloud: soundcloud.com/manilakilla