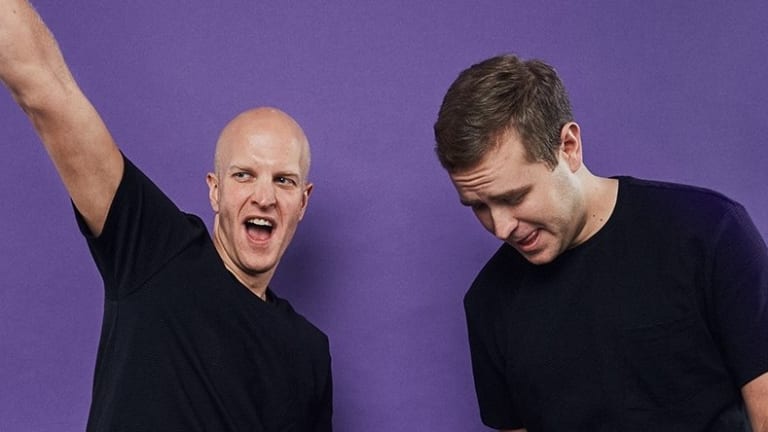 Swedish Duo ManyFew Release Brand New Single 'My House' on LiftOff Recordings
Following up their summer single, "Ibiza," the Swedish production duo are back with a masterful on Disco Fries' label.
Based in Stockholm, ManyFew are a talented DJ/Producer duo consisting of the two brothers Jacob and Victor Andersson. With influences from old school disco records and funk to pop and electronic music, ManyFew have found their own unique style in the musical spectrum.
After an unofficial EP entitled Midnight which brought the duo attention from online blogs and radio stations in 2016, their first official release, "Don't Miss You," dropped in early 2017 and rocketed the duo to success. The track has since been streamed more than 2 million times across the globe. 
Fast forward to 2018 and the duo have been perfecting their feelgood house sound. They've delivered yet another powerful production that is destined for play on radio stations and dance floors alike. While their previous music has been supported by the likes of Oliver Heldens and Don Diablo to name a few, "My House" - which released today via Disco Fries' LiftOff Recordings - promises to be no different. 
After their summer single, "Ibiza," which garnered immense appreciation and support, today's release opens with a strong vocal and a gentle instrumental arrangement. Cleverly pairing the track's somber lyrics with uplifting synths and an infectious melody, the track is sure to captivate the listener and leave them grooving away.
In the duo's own words, they task themselves with "producing tracks that make you wanna dance; that's what it's all about for us, putting people in a good mood." They sure did hit the nail on the head with "My House."
With every single release, ManyFew continue to raise the bar with productions that display musical maturity beyond their years.
Follow ManyFew:
Facebook: https://www.facebook.com/manyfew
Twitter: https://twitter.com/manyfewofficial
Instagram: https://www.instagram.com/manyfewofficial
SoundCloud: https://soundcloud.com/manyfewofficial