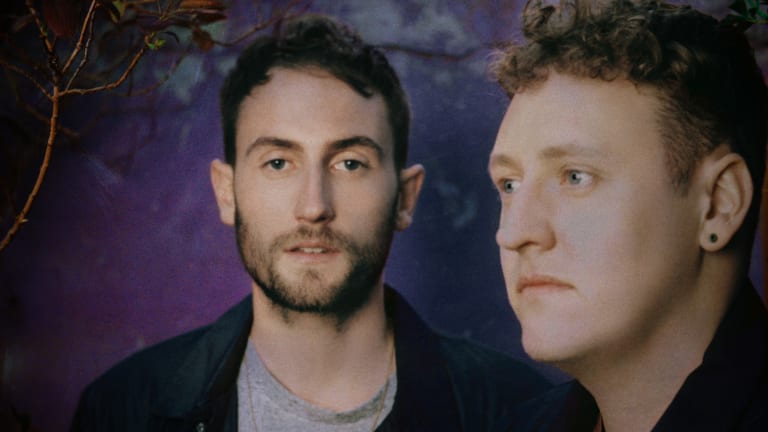 Maribou State New Single "Nervous Tics" Feat. Holly Walker Out Now [Listen]
Cohesive hodgepodge of beautiful sounds
Maribou State is back with another single off their new album Kingdoms In Colour out September 7th on Counter Records. 
The track today in discussion is "Nervous Tics" featuring vocals by Holly Walker, a fan favorite from singles "Midas" and "Steal".
"Nervous Tics" is vibey and brilliantly composed. Walker's vocals sound amazing with the string and percussion beats directing us in the background. 
The song, which premiered on Annie Mac's legendary BBC Radio 1 show, was written over a number of writing and recording sessions in Berlin, Beijing, and London. It features a field recording running throughout the track of Chris and Liam in a music store in Beijing playing the Guzheng - a traditional Chinese stringed instrument. 
"It's always felt like the Frankenstein moment of the album due to all the unorthodox parts that were glued together during the process," they explain, "but the end result was something that felt cohesive and exciting to us." 
I'm in love with the meshing of sounds here. Mixing all these different elements really do depict "the low-lying panic of modern life." as Holly explains. "[We're] all on our phones getting terrible news headlines and hyperreal Instagram images live-streamed into our brains, and it's making us jumpy. This song is the realization that no amount of mindful breathing or downward dog can replace some good old fashioned human contact and emotion."
The single follows on from their recent collaboration with Khruangbin on "Feel Good" and is another taste of what's to come from their forthcoming album Kingdoms in Colour.
The group has stated, "Nervous Tics" was almost overlooked from the final album cut. I'm very happy this was not the case!
Pre-order Kingdoms In Colour: https://MaribouState.lnk.to/kic