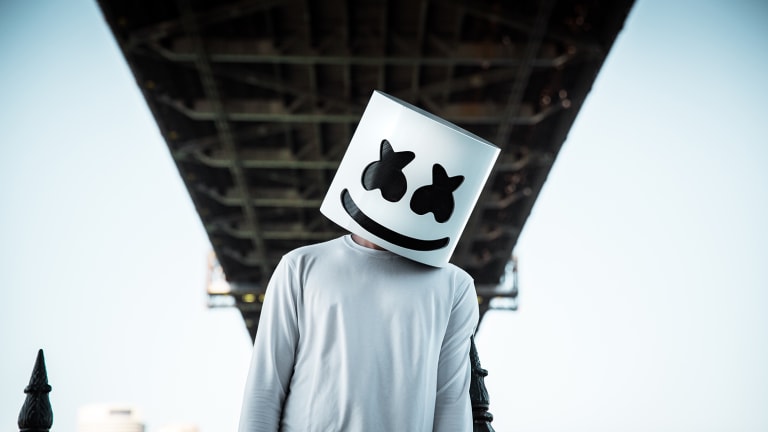 Marshmello and Logic Team up for New Single 'Everyday'
Superstar producer and Grammy-nominated rapper released their first collaboration.
We all remember that Marshmello's Tweet from last August hinting a collaboration with Logic, right? Well, whether you're obsessively stalking Marshmello's every Twitter move or not, it doesn't really matter because the song is finally here. The EDM superstar and rapper released new single "Everyday."
The song offers recognizable elements from both artists - Marshmello's signature beat, and Logic's unmistakable flow accompanied with strong lyrics. Two artists, who both collaborated with R&B newcomer Khalid on their respectful hits "Silence" and "1-800-273-8255" and had huge 2017. Now they're kicking off 2018 strong.
Just a few weeks ago, Logic released two new songs, "44 More" and "Overnight" while Marshmello released "Spotlight" featuring late rapper Lil Peep and "Friends" featuring British pop star Anne-Marie.
This is the first collaboration between two artists, but having in mind their friendship, possibly not the last. You can hear "Everyday" below