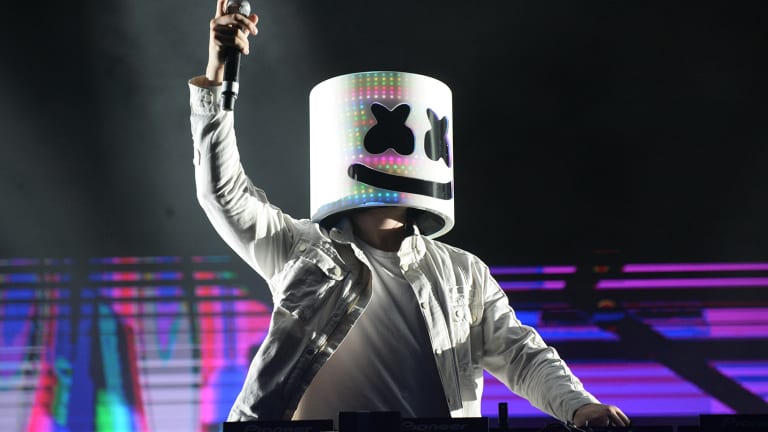 Marshmello and Bastille Release Heart Wrenching New Music Video for "Happier"
Cue those waterworks and make sure to keep that box of tissues handy!
Back in August when Marshmello announced he was releasing a song featuring Bastille, it had us all wondering which direction they would take the collaboration. While their musical soundscapes are worlds apart, "Happier" came together like perfection and blended the best of their talents to the tee. 
The official music video for "Happier" is a tear-jerkingly beautiful masterpiece. It hits right home with all the feels. It depicts the story of a little girl and her pet dog Mello, who is a birthday gift from her father, and how they journey together through her critical years. 
Making her way through the hardships that growing up entails, the video takes us on the journey of the lead character going from a young girl who grows into a teenager and a mother towards the end of the video. The video features iCarly female lead Miranda Cosgrove as the teenager who gets through her lowest lows thanks to the unconditional love and support from her furry friend. 
As the video progresses we come to the heartbreaking part where eventually, the teenager has to bid her fluffball golden retriever goodbye. Then, the video fast forwards to the lead character as a mother and the grandfather repeating history and gifting her daughter a furry friend for her birthday! 
The "Happier" music video embodies the special bonds and the cycle of life. While this hits home with the masked producer himself, he wants the video to help fans cope and help them get closure on situations that have them feeling down.

Read Marshmello's heartfelt message regarding the video below: 
When @bastilledan sent me happier for the first time I was taken back. The amount of emotion that you could feel in the lyrics was crazy. As I listened to the song more and more it reminded me of so many things I've been through in my life. Toxic relationships, letting go of things I didn't want to and just situations where happiness came with a sacrifice. Recently I lost my best friend, my companion, my lifelong friend. I wanted this video to embrace the pain that we feel losing or sacrificing something and the cycle of life that comes with it. I hope this song and video can bring closure in any situation you may be and make us all happier 💗
Watch the video here, and keep a box of tissues handy. Trust us, you'll need them!
FOLLOW MARSHMELLO:
Facebook: https://www.facebook.com/marshmellomusic
Twitter: https://twitter.com/marshmellomusic
Instagram: https://www.instagram.com/marshmellomusic
SoundCloud: https://soundcloud.com/marshmellomusic