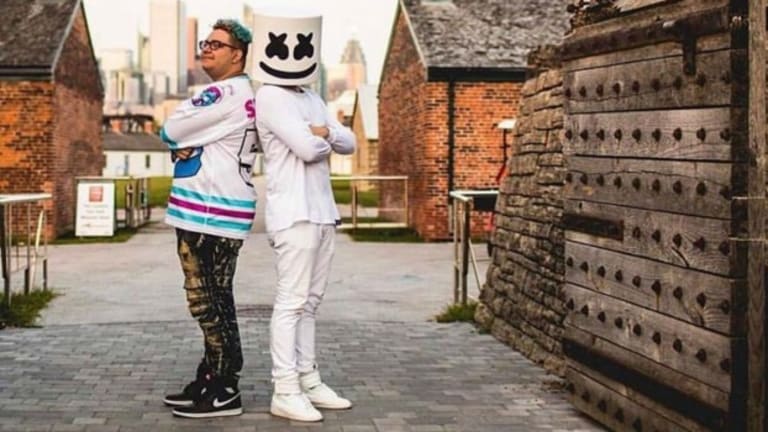 WELCOME THE WEEKEND WITH BRAND NEW MARSHMELLO X SLUSHII [LISTEN]
The song is as sweet as the artists.
TGIF! No better way to kick off the weekend than a new tune from Marshmello and rising newcomer Slushii!  
"Twinbow" is the musical equivalent of eating a sugary sweet ice cream on a hot summer day. The track kicks off with a slow, melodic buildup that shifts into high gear with an energetic, smooth bass-filled drop oozing good vibes. The video game inspired sound is quintessential Marshmello, while the accompanying sultry vocals have the Slushii trademark all over it. Overall, the track perfectly captures and complements both artists' styles, bringing listeners into a colorful, dreamlike soundscape.  
This isn't the first time Slushii and Marshmello have worked on a track together, as they previously collaborated on "Want U 2" last year.
Moreover, both artists have shared tremendous support for each other - playing shows together, and sharing each other's' songs all over social media. They also have the same manager, Moe Shalizi, who has done a great job bringing them both into the limelight within a short span of time.
We're excited to see what the dynamic pair will put out next. In the meantime, with festival season kicking off, you can be sure to see both of them playing shows all over the the world, and hopefully a city near you!