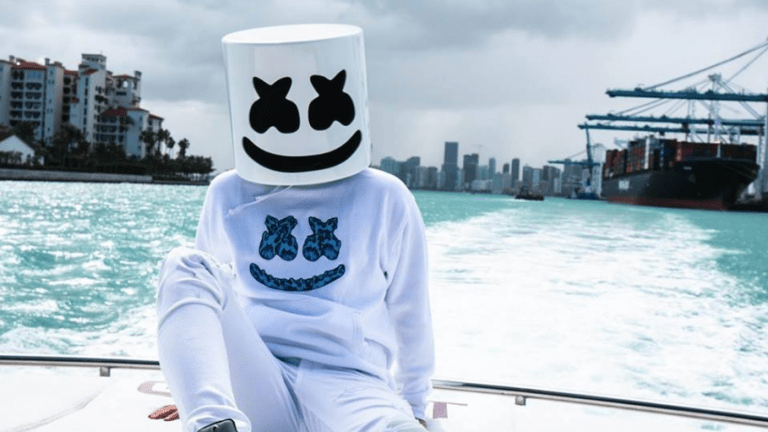 Marshmello Announces SOBxRBE Collab, "Roll The Dice"
Marshmello's next hip-hop collab is due out this week.
Last week, Marshmello made it known that he had more hip-hop collaborations in the works, and one will soon see the light of day. The anonymous producer has a track titled "Roll The Dice" with rap group SOBxRBE that will come out this Friday, April 12th.
SOBxRBE stands for "Strictly Only Brothers x Real Boi Entertainment" and consists of three members: Slimmy B, DaBoii and Yhung T.O.. Marshmello took to Twitter to announce the collaboration but did not include pre-save or pre-order information.
Marshmello's track with SOBxRBE doesn't look like it will be his only upcoming hip-hop release. Not long ago, Cardi B all but confirmed a collaboration with the masked DJ/producer on her Instagram story.
His future in hip-hop doesn't end there, either. Marshmello still has a joint endeavor with Chris Brown and Tyga that has yet to see the light of day.
Meanwhile, Marshmello will continue his tour with a performance at Islington Assembly Hall in London, U.K. tomorrow, April 10th.
FOLLOW MARSHMELLO:
Facebook: facebook.com/marshmellomusic
Twitter: twitter.com/marshmellomusic
Instagram: instagram.com/marshmellomusic
SoundCloud: soundcloud.com/marshmellomusic