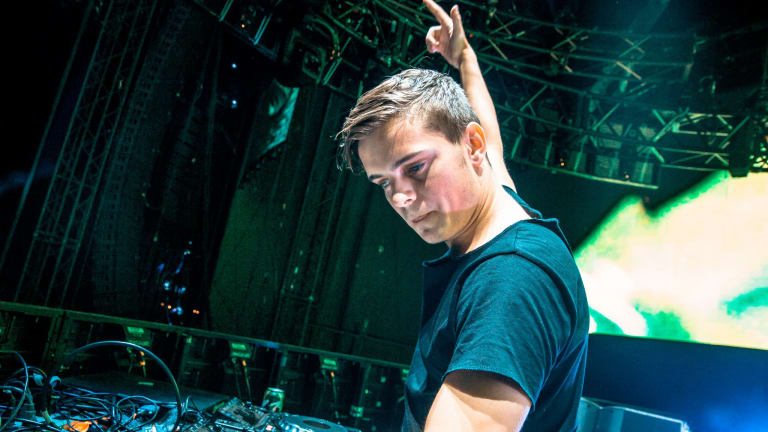 Martin Garrix Continues Daily Track Releases with "Access"
The latest song shared by Martin Garrix offers up an emotive take on his sound.
Martin Garrix has dropped what looks to be the second-to-last single from his upcoming EP. The songs he released on Monday, Tuesday and Wednesday hinted at the big room house style for which he achieved worldwide fame. "Access," on the other hand, sounds somewhat more current.
A vaguely melancholic synth melody serves as the centerpiece of the track. Each drop stops shy of the visceral cacophony of those in entries from Garrix's upcoming EP like "Breach" and "Latency," with greater emphasis placed on the introspective breakdown. Although tomorrow's single may well disprove this theory, "Access" appears to be the ballad of the bunch.
All of the songs shared this week arrive by way of STMPD RCRDS, the label that Garrix launched in March of 2016 after a messy parting of ways with Spinnin' Records. He teased the releases last week by uploading a cryptic video to his website landing page.
Each of the songs has come out one day after the other. It remains to be seen whether Garrix will also release them all traditionally as one cohesive EP.
If last week's fan speculation serves as any indicator, Martin Garrix will close out the week with either a Julian Jordan or Ryan Tedder collaboration. 
FOLLOW MARTIN GARRIX:
Facebook: https://www.facebook.com/martin.garrix
Twitter: https://twitter.com/MartinGarrix
Instagram: https://www.instagram.com/martingarrix
SoundCloud: https://soundcloud.com/martingarrix