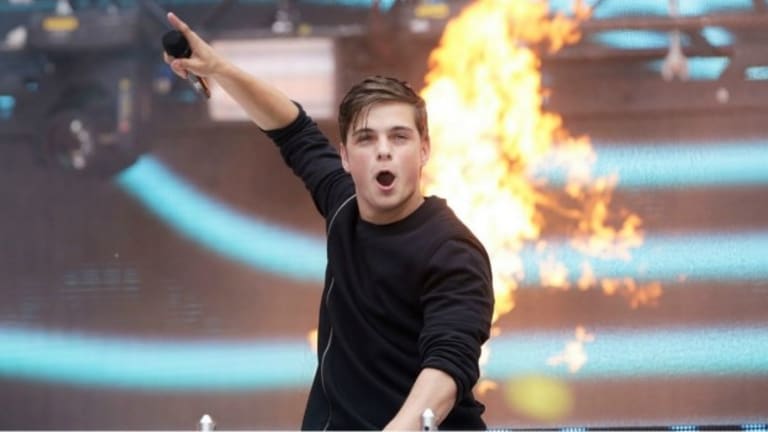 Martin Garrix Shares Blinders Collab, "Breach," from Upcoming EP
Martin Garrix and Blinders unveil the first of five main stage weapons.
Martin Garrix has given his fans reason to believe that their speculations were correct. Last week, his cryptic website update sent a ripple of murmurs through social media as his followers predicted that a five-track EP was on the way. Yesterday, he confirmed that his Blinders collaboration is indeed one of the entries on its tracklist.
"Breach" sees Garrix and Blinders revisit the style of big room house that swept over festival main stages a few years ago. A synth melody rife with tension builds up to a bombastic drop, accompanied the second time around by a dewy female vocal. The two producers gave the song just enough bounce to make it current while holding to the high-octane aesthetic of a festival anthem.
Artists like W&W and Nicky Romero have continued to release music of this style, but Garrix is among those who have distanced themselves from it to a degree. Over the past few years, genres like tropical house and bass house have colored the sounds of the main stage. Perhaps Garrix and Blinders hope to set the stage for a big room revival.
Martin Garrix has said that he's played out since he took to the stage at the 2018 edition of Tomorrowland in Boom, Belgium this July. With Amsterdam Dance Event approaching in only a couple of days, it's safe to assume he'll share the other four songs from his upcoming EP before long.
H/T: EDMSauce
FOLLOW MARTIN GARRIX:
Facebook: https://www.facebook.com/martin.garrix
Twitter: https://twitter.com/MartinGarrix
Instagram: https://www.instagram.com/martingarrix
SoundCloud: https://soundcloud.com/martingarrix