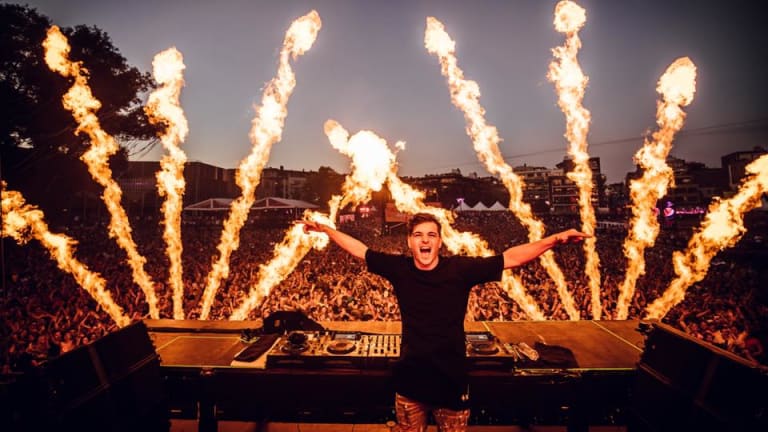 Martin Garrix Teams Up with Macklemore and Fall Out Boy on "Summer Days"
The new single is out now.
EDM titan Martin Garrix has released his latest track, "Summer Days." The new single enlists the talent of Seattle hip-hop artist Macklemore, and Patrick Stump of Fall Out Boy. This collaboration follows two others in 2019; "No Sleep" with Bonn and "Mistaken" with Matisse & Sadko and Alex Aris were both released earlier this year.
"Summer Days" opens with Stump's vocals over a laid-back guitar and bass line, giving way to a catchy chorus. The drums come in, accompanied by a plucky bass guitar and a very disco-inspired falsetto vocal, before Macklemore lays his verses down. It feels reminiscent of some of Breakbot or Justice's work, but geared much more toward radio play. 
In Martin Garrix's own words, "Summer Days' is one of those tracks that makes you want to get in the car with your friends and blast it with the windows down. I'm honored to be working with Patrick and Macklemore on this track since I think they are both great artists. They are both very different in terms of style which gave the track new dimensions. I'm super happy with the end result!" 
A music video for "Summer Days" is also on the way. 
H/T: Dancing Astronaut
Follow Martin Garrix:
Facebook: facebook.com/martin.garrix
Twitter: twitter.com/martingarrix
Instagram: instagram.com/martingarrix
SoundCloud: soundcloud.com/martingarrix