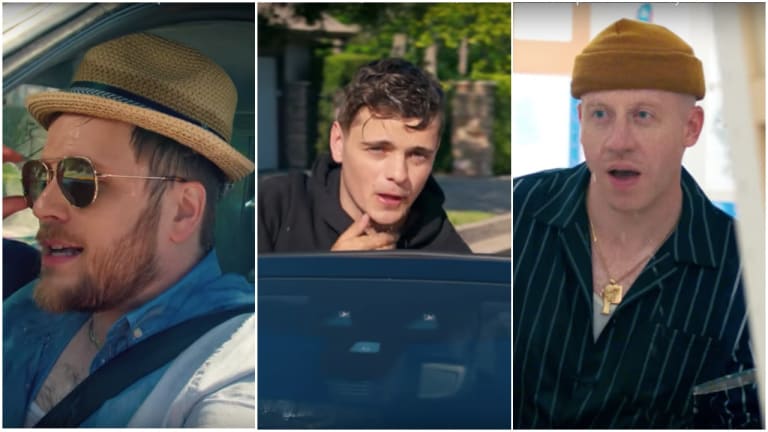 Martin Garrix, Macklemore and Patrick Stump Share Hysterical "Summer Days" Video
An unexpected track just got an even more unexpected video.
Martin Garrix, Macklemore and Patrick Stump of Fall Out Boy's April crossover collaboration "Summer Days" was met with head scratching by members of their respective fan bases. Now that the music video is out, its sheer hilarity may earn the single some of the naysayers' favor.
The video for "Summer Days" - which sounds oddly like Justice's "D.A.N.C.E." - challenges conventions of what constitutes attractiveness. Don't press play expecting metered social commentary, though. By and large, the bizarre scenarios portrayed by the scenes in the video are meant to elicit laughter from the viewer.
"Summer Days" is by no means the first time Martin Garrix (real name Martijn Garritsen) has crossed over into the mainstream. Late last year, he also collaborated with 58-year-old America's Got Talent breakout star Mike Yung on a single titled "Dreamer."
Stream or download "Summer Days" by Martin Garrix featuring Macklemore and Patrick Stump across platforms here.
H/T: Your EDM
FOLLOW MARTIN GARRIX:
Facebook: facebook.com/martin.garrix
Twitter: twitter.com/martingarrix
Instagram: instagram.com/martingarrix
SoundCloud: soundcloud.com/martingarrix