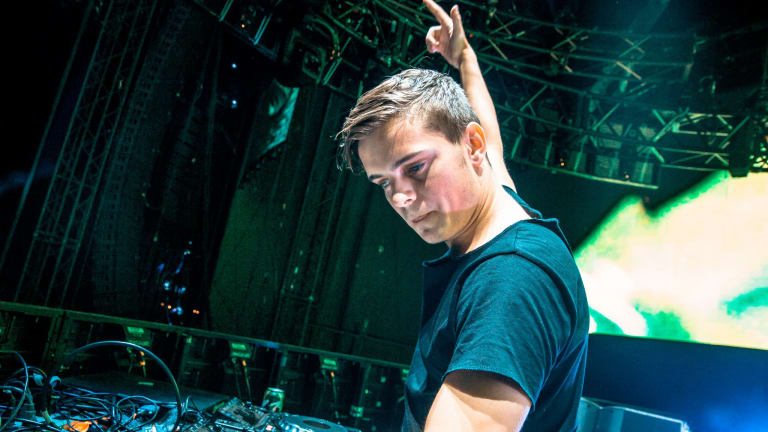 Martin Garrix Debuts New STMPD RCRDS Radio Show
Martin Garrix recruited the help of Julian Jordan for the debut of his new STMPD RCRDS radio show.
Martin Garrix recently released the first episode of his new radio show. Based on his STMPD RCRDS label, the Dutch producer will use the new show to give fans a behind-the-scenes look at his label and beyond. 
The official description in the accompanying YouTube video explains what fans can expect from the new show:
"Get to know the STMPD RCRDS artists, the stories behind their career and much more! You can watch the footage of recording each episode on here YouTube. STMPD RCRDS Radio will be aired once a month on Spotify, Mixcloud, SoundCloud and several radio stations around the globe."
Included with every episode will be a video focused on the artist, giving fans a rare look into the chosen performer's life. The first episode of the new series features Julian Jordan. 
Martin Garrix and team promise a new episode every month. At the time of writing, none of the other artists to be featured on the show have been announced.
STMPD RCRDS Radio 001 featuring Julian Jordan is out now. You can stream the first episode of Martin Garrix's new show here.
H/T: We Rave You
FOLLOW MARTIN GARRIX:
Facebook: facebook.com/martin.garrix
Twitter: twitter.com/martingarrix
Instagram: instagram.com/martingarrix
SoundCloud: soundcloud.com/martingarrix