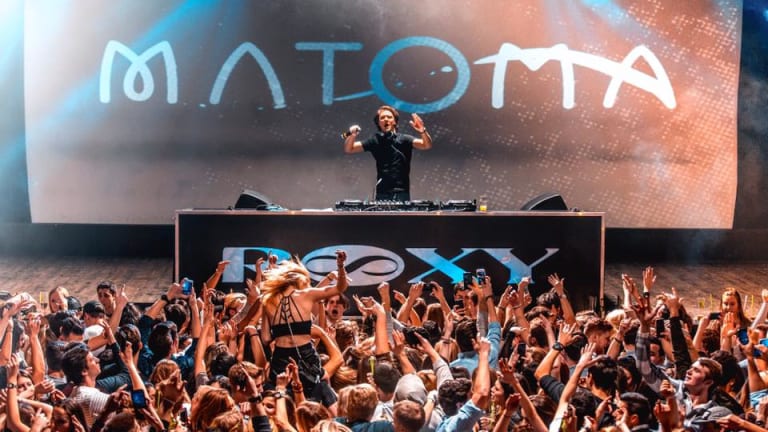 Matoma Teams up with Latin Pop Sensation Enrique Iglesias for Summer Ready "I Don't Dance (Without You)" [Listen]
Tropical house sensation meets latin pop sensation meets a Jamaican dancehall star - Sounds like a sure-shot recipe for a hit!  Listen to "I Don't Dance (Without You)" here and figure for yourself!
When a producer gets to collaborate with an artist who's been on his bucket list from his early days, as well as someone who has inspired his early work,  it's a sign enough that he's made it. And Matoma has been proving that to us over and over since the past few months. Releasing banger after banger from his debut album One In A Million which is due to be released on August 24.  
After numerous fresh collaborations already on the album which features four of Matoma's biggest tracks to date: 'False Alarm' (with Becky Hill), 'Lonely' (with MAX), 'Slow' (with Noah Cyrus) and 'All Night' (with The Vamps). Those four tracks have already been streamed a staggering 525 million times at Spotify alone. With his newest release today, the Norwegian Tropical house producer has teamed up with two distinctive names, Latin pop sensation Enrique Iglesias and Jamaican dancehall star Konshens.
"I Don't Dance (Without You)" is a dream come true for Matoma and a tick off his bucket list as he tells us. When Matoma was signing his Publishing deal, he was asked who his dream collaborator was, to which he answered, 
"If you can get me in the studio with Enrique for an original collaboration together I would have achieved one of my bucket list goals." 
This doesn't come as much of a surprise since a lesser known fact is Matoma's rise to fame began with his remix for Enrique's track "Bailando" which got him a lot of plays as well as accolades on Soundcloud. 
Speaking about the track and the entire experience of working with someone who inspired him so heavily, Matoma went on to say,
"When we created the song I remember being nervous in the studio because I was working with someone who I've admired for so long," But after meeting him I'm so happy and grateful for his energy and his vision. He is unbelievably humble and a truly good man. Now after our months working together on this release I not only have the honour of collaborating with one of the most influential Latin artists of our time, but I also gained a friend. I am forever grateful for that."
The track features the signature Matoma uplifting melodies, perfectly complemented by the stellar vocals from the king of Latin Pop, Enrique Iglesias, coupled with some much needed island flavor courtesy Konshens. While this track is sure to burn the dance floors for times to come, get ready to have this ear-worm on repeat ATLEAST all summer long. 
Catch Matoma on tour previewing his album prior to its release on Big Beat Records on August 24!
JUL 27 | Exchange LA – Los Angeles, CA
JUL 28 | Pool, Talking Stick Resort – Scottsdale, AZ
JUL 28 | Audio – San Francisco, CA
AUG 4 | Stereo Live – Dallas, TX
AUG 10 | Stereo Live – Houston, TX
AUG 11 | Omnia Nightclub – San Diego, CA
AUG 12 | Hakkasan, MGM Grand – Las Vegas, NV
AUG 18 | Billboard Hot 100 Festival 2018 – Wantagh, NY
SEPT 8 | New City Gas - Montreal, Canada
SEPT 9 | Hakkasan, MGM Grand - Las Vegas, NV
SEP 13 | Venu Buffalo – Buffalo, NY
All we got to say in the spirit of the track is, we "like the way that you're moving, baby don't stop what you're doing" Matoma!