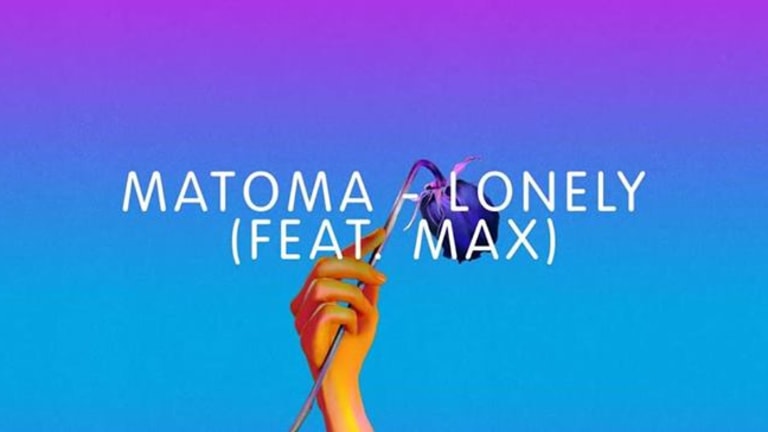 Matoma and MAX Debut Tropical Hit "Lonely" [LISTEN]
This feel-good track arrived just in time for spring.
Matoma is a 26-year-old producer, songwriter, and DJ hailing from Trondheim, Norway.  This mastermind has been honing in his production skills for the past few years, and his four biggest tracks have over one billion combined streams on Spotify alone.  MAX is a New York-based singer/songwriter who is known for his hit song "Lights Down Low".  Since 2016, the track has reached #7 on Billboard's Pop Songs chart and also became Platinum in the United States.
Following his release of the track "Slow (feat. Noah Cyrus)" off of his upcoming album One In A Million, the producer continues to make big moves with his newest release.  "Lonely (feat. Max)" is a collaboration between Matoma and Max, who came together for this impressive release via Big Beat Records.
These two will be working together on a music video for the track as well as performing together at festivals throughout the summer.  In fact, the two work really well together.  When asked about MAX, Matoma said "he's not just an amazing artist and writer and singer but also a performer. I'm so pumped to have a song together".
"Lonely" does an incredible job of showcasing Matoma's signature EDM-pop crossover sound, and MAX is the perfect vocalist to add to the track.  This is definitely a feel-good track that is perfect for singing along to in the shower or blasting on a warm summer evening.  The song lyrics are drawn from real life experiences and address people that bring others down with their negative energy.  Matoma says,
"I get my energy all the time from the amazing fans I meet, but I also have low points like anyone else, from the industry politics, fake people or whatever else has negative energy. I also think when people hear this song they will relate it to their own experiences, because everyone has ups and downs. But it's always important to take that negative and make it something positive."
MAX also addressed the song, saying it was
"Such a joy to be able to dive deep into the meaning of this song. The people that are there for you in trenches are the ones you want with you when you are basking in the glory and that's what this song is all about. Avoiding those fake people who just want to jump in your life with things are good."
The song starts off with the focus on MAX's soft, sultry voice before gradually building on itself with added bass and percussion.  During the chorus, MAX sings the lyrics "Where were you when I was lonely?  You never saw but when you called me.  I ain't gonna listen anymore, if you never want me when I'm lonely".  The climax of the song is an upbeat, tropical sounding instrumental drop complete with synths and a catchy melody.  Listen to the song in full below, or click here to listen or download on other platforms.
Matoma's One In A Million tour hit 12 cities in the US, all of which were sold out, before concluding in his hometown of Trondheim.  His upcoming live shows include a few North American shows, as well as international stops.
APR 07 | Republik - Honolulu, HI
APR 12 | NOTO - Philadelphia, PA
APR 14 | PRIME Festival - Raleigh, NC
APR 15 | Shephard's Beach - Clearwater, FL
APR 20 | Hakkasan - Las Vegas, NV
APR 21 | RYSE - St.Charles, MO
APR 27 | Time Nightclub - Costa Mesa, CA
APR 28 | Omnia Day Club - Cabo, MEX
MAY 12 | Hakkasan - Las Vegas, NV
MAY 27 | World DJ Fest - Seoul, KOR
JUN 08 | Spring Awakening - Chicago, IL
JUN 10 | Hakkasan - Las Vegas, NV
JUN 30 | Tinderbox - Odense, DEN
To stay up to date with Matoma and MAX, follow them on their socials.
Matoma: Facebook, Instagram, Twitter