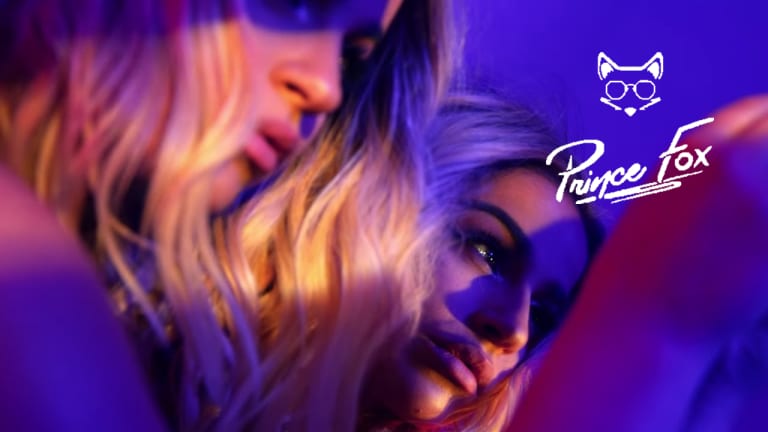 Prince Fox Remixes "When You Leave" by Matoma and Nikki Vianna
Atlantic Records has released an eclectic future pop remix of Matoma an Nikki Vianna's "When You Leave" by L.A.-based songwriter and producer Prince Fox.
In March of this year, Queens-born singer/songwriter Nikki Vianna teamed up with Norwegian producer Matoma (real name Tom Lagergren) for the collaborative single "When You Leave," which was released worldwide on Atlantic/Big Beat Records and proclaimed an "undeniable banger" by Billboard. A summery mid-tempo groove with a powerful vocal lead, "When You Leave" was just begging for an alluring Prince Fox remix treatment.
Having previously worked alongside industry-leading vocalists such as Hailee Steinfeld, Quinn XCII, Florence and The Machine, YG, Bella Thorne, and The Grisworlds, L.A.-based singer, songwriter and producer Prince Fox (real name Sam Lassner) is no stranger to the crossover space between electronic and pop music. It is exactly that line that Lassner treads with his latest remix. Drawing on the upbeat energy and laid-back pool party vibes of the original, Prince Fox sticks to his guns with his diverse and eclectic "pop that knocks" style, treating fans to an addictive, plucky lead, masterfully chopped vocals, and of course, a catchy, future pop-inspired sound.
Returning to the spotlight after a prolonged hiatus, Prince Fox has made quite a splash with the release of his ALL THIS MUSIC, Vol 1 album on Steve Aoki's Dim Mak Records. When paired with this captivating remix of Nikki Vianna and Matoma, it's no wonder that fans have been eagerly awaiting his return.
In the worlds of Lassner himself:
"I'm stoked that my fans are still onboard through all of the changes, all of the ups and downs, and social media silences. I'm just appreciative of anyone who still smashes that like or play button. All of this music means nothing without fans, consumers, friends, and supporters, and I just really appreciate everybody. It's not something I accomplished alone because making the music part is only a quarter of the battle. I just want everyone to know that even if I'm on social media or not, if I'm being a clown or being serious, I'm always really grateful for my fans."
Stream or Download Prince Fox's Remix of "When You Leave" today.
FOLLOW PRINCE FOX:
Facebook: facebook.com/PrinceFoxmusic
Twitter: twitter.com/PrinceFox
Instagram: instagram.com/princefox
SoundCloud: soundcloud.com/princefoxmusic
FOLLOW MATOMA:
Website: hakunamatoma.com
Facebook: facebook.com/matomaofficial
Twitter: twitter.com/MatomaOfficial
Instagram: instagram.com/matoma
SoundCloud: soundcloud.com/matoma-official
FOLLOW NIKKI VIANNA:
Instagram: instagram.com/nikkivianna
SoundCloud: soundcloud.com/nikkivianna