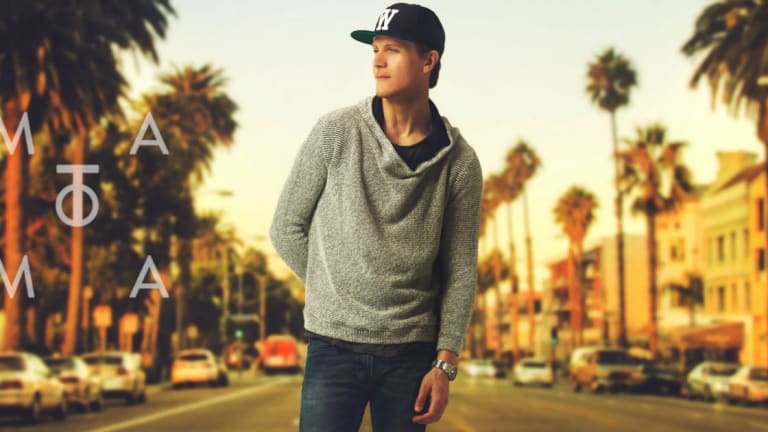 Matoma and The Vamps Debut Uplifting New Single "Staying Up" [LISTEN]
If you liked "All Night", we guarantee you'll love this!
Norwegian DJ and record producer Tom Stræte Lagergren, better known as Matoma, teamed up with British boy band The Vamps for their newest single titled "Staying Up". This is not the first time that they have collaborated. Last year, they released a track together titled "All Night" that's gotten over 265 million streams on Spotify, proving that they work well together.
Yesterday, this new, upbeat track was released via Big Beat Records. It continues to showcase their perfect blend of Matoma's high-energy beats with The Vamps' catchy pop vocals and hooks. The song starts off with vocals from various members of The Vamps before tropical sounding vibes are gradually added in from Matoma. Building up to the chorus, the lyrics "staying up for love" lead into a beautiful, upbeat, cheerful melody.
Matoma took to Twitter to announce the release of the track.
According to Matoma, for him the track is " about not wanting the party to stop, and after an amazing summer that's exactly how I'm feeling right now!" Brad Simpson from The Vamps said that after their release of "All Night", The Vamps and Matoma all became really close friends so the creation of this track came easily.
In the past, Matoma has worked to infuse his high-energy beats with the vocals of Jason Derulo, Jennifer Lopez, and more. Additionally, he has remixed tracks from multiple big-name artists such as Coldplay and One Direction. This summer, Matoma can be seen finishing up his worldwide tour "Party at Your Place", and dates can be found here.
If you're ready to jam out to this catchy tune, check it out below!