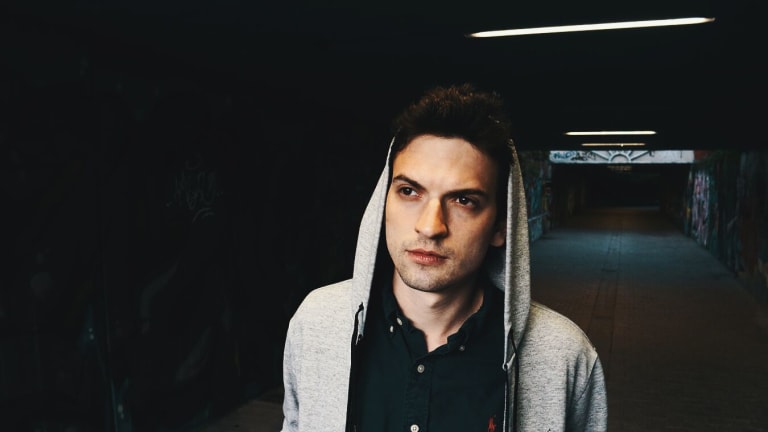 Chill Out to Matter of Tact's Electro-Pop Single "Musa" via Proximity
Less than a month since his release of "Out There" with Pale Kid, Matter of Tact is back again with his feelgood, vibey beats.
When it comes to breaking EDM's next biggest hits, YouTube channel-turned record label Proximity plays a leading role in who rises from the sea of talent. Matter of Tact (real name Patrick Heegemann) is the latest to showcase his skills on the beloved label with his chilled-out single, "Musa." 
"Musa" is refreshingly original. The track pairs together unusually juxtaposing elements, like the yearning and emotive Arabic-inspired vocals laid overtop bright, airy synths and a groovy beat. Heegemann blends these two contrasting tones between sorrowful vocals and a bubbly beat, creating a lively, soothing and one-of-a-kind track. 
Heegeman describes the overall feeling of the song as melancholic. "'Musa' was actually an older track of mine that we never released," said the Brussels-based producer. "Originally, some vocals were planned, but I felt that the instrumental was already quite strong. It has this special melancholic feeling to it that I wanted to share with the world."
On a mission to spread good energy, Heegemann first started his musical journey at the tender age of 12 by messing around with samples. Through many years of learning from friends, releasing under different aliases, and experimenting with his style, Heegemann found a way to seamlessly incorporate all of his diverse musical influences into his work. 
"Whether I worked on electronic genres or with acoustic instruments, I've shaped my style with authenticity," the 24-year-old artist said. "I like to challenge myself by collaborating with different artists and vocalists. I like to share creation while maintaining my musical touch. Each experience with another musician is an opportunity of originality."
Up next for Heegemann, fans can anticipate multiple original singles, as well as an EP with singer/songwriter Husson, who he has previously worked with on their collaborative single "You Don't." 
Stream or Download "Musa" by Matter Of Tact.
FOLLOW MATTER OF TACT:
Facebook: facebook.com/matteroftactmusic
Twitter: twitter.com/matteroftact
Instagram: instagram.com/matteroftact
SoundCloud: soundcloud.com/matter-of-tact
FOLLOW PROXIMITY:
Facebook: facebook.com/proximity
Twitter: twitter.com/proximitym
Instagram: instagram.com/proximity
SoundCloud: soundcloud.com/proximity