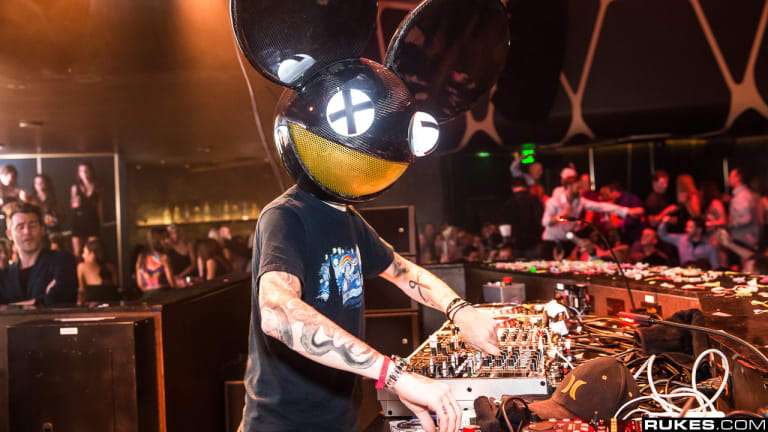 deadmau5' we are friends vol. 009 is Finally Here
It includes new music from deadmau5, Bentley Dean, C.H.A.Y., Ghost Dance, Monstergetdown, Mr. Bill and more.
Always known for being at the forefront of artist discovery, deadmau5 is back to deliver the latest mau5trap we are friends compilation album. we are friends vol. 009 is a 23-track collection highlighting the label's electro origins. What we get is a masterful, hand-picked release comprised of brand new originals and remixed tracks from both family mainstays and fresh newcomers. 
If you are looking to jump on the fan train for some of EDM's next big artists, look no further. Making their we are friends debut are mau5trap rookies Floret Loret, IMANU, Egomorph, Posij, Speaker Honey and more. All 27 artists featured on the release provide their own unique vision to the electro-centric theme creating a dynamite tracklist. 
We even get a special introduction by the label head himself, who kicks off the compilation with the brand new track titled "ASEED." deadmau5 (real name Joel Zimmerman) flexes his unyielding skills delivering a brooding piece of art. Crescendoing piano sets the tone as it quickly transitions into complex arpeggiating synth work that will get the mind spinning. 
Zimmerman has been putting these compilation albums out for the past eight years as a way for him to showcase the future talent of the label. With a backing of this caliber, the chance to land a spot on this coveted list holds great value. The last volume featured tracks from artists who have shown promising growth including i_o, No Mana, ATTLAS, and more. 
The six-time Grammy Award-winning label head has been dominating 2019. Zimmerman has taken his viral cube v3 on tour, released a film score for Polar, a remix compilation album titled here's the drop!, and most recently dropped three singles in one month: "FALL," "SATRN" and "COASTED." End not only the year but the decade with the mau5head-wearing artist in San Francisco as he hosts the deadmau5 NYE Party at Bill Graham Civic Auditorium alongside Justin Martin, Lights, and Qrion. 
FOLLOW DEADMAU5:
Facebook: facebook.com/deadmau5
Instagram: instagram.com/deadmau5
Twitter: twitter.com/deadmau5
SoundCloud: soundcloud.com/deadmau5