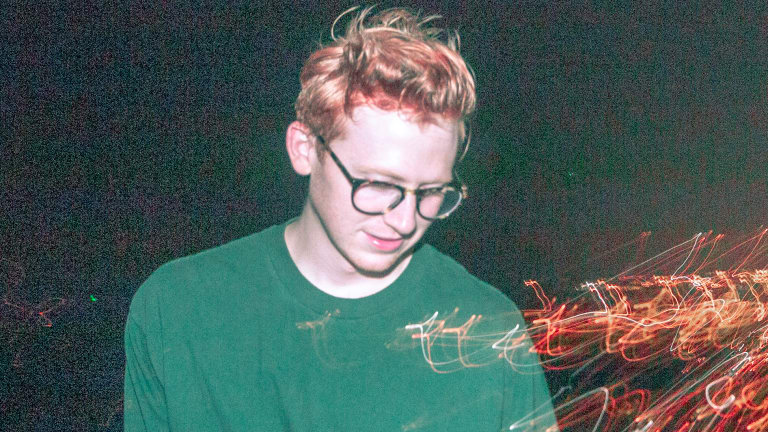 Max Fry And Hanz Team Up with Still Haze for Soothing Cut "Passage"
The three artists' latest gem on Majestic Casual is one of their best yet.
Though all artists have collaborated with each other numerous times, "Passage" marks the first collective effort between producers Max Fry, Hanz and singer/songwriter Still Haze. All three names have been making waves on SoundCloud - and Spotify more recently - something to be expected judging by their futuristic productions and unique take on songwriting.
Released via tastemaker Majestic Casual, "Passage" kicks off with lush chords and organic textures before Still Haze's pitched vocals are introduced. The song's nostalgic atmosphere keeps progressing with the help of interesting arpeggios and synth chords while sharp drums give it a simple but effective groove. It's an impressive effort, short yet sweet, and after the two-minute duration it's hard to do something other than hit the replay button.
Max Fry's catalog only dates back to 2017, yet he's really managed to turn heads with his unique production skills and bright sound design. Hanz also started releasing music only in 2016, however he already has a fairly impressive catalogue under his name, including collaborations with KRANE, ford., Sophie Meiers and more. Still Haze seems to never stop writing and releasing music, as his unique vocal timbre and lyrics have led him to a big amount of features on top of his solo releases. 
Follow Max Fry:
Facebook: facebook.com/maxfrymusic
Instagram: instagram.com/maxfryy
Twitter: twitter.com/maxfryy
Soundcloud: soundcloud.com/maxfryy
Follow Hanz: 
Facebook: facebook.com/Hanzbeatz
Instagram: instagram.com/hanzbeats
Twitter: twitter.com/HanzBeats
Soundcloud: soundcloud.com/hanzbeats
Follow Still Haze: 
Facebook: facebook.com/stillhaze
Instagram: instagram.com/stillhaze
Twitter: twitter.com/stillhaze
Soundcloud: soundcloud.com/stillhaze