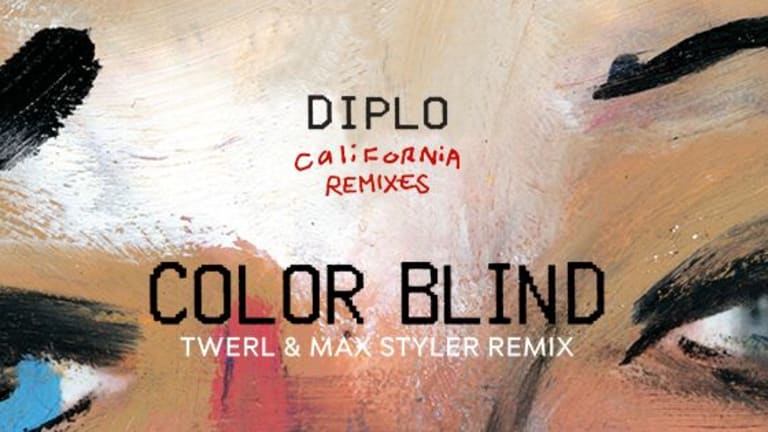 Max Styler & TWERL Give Diplo's 'Color Blind' feat. Lil Xan a Summer Makeover [Listen]
Max Styler & TWERL go color blind
Max Styler is thriving in this industry! Max, along with Australia-based Twerl have collaborated again, this time on an official remix for Diplo & Lil Xan's "Color Blind" on Mad Decent/Columbia Records. 
The talented artists have taken the bass line and transformed it into a funky summer beat. Lil Xan's vocals have been preserved with unique and vibrant key sounds that highlight the stylings of both Max and Twerl. 
The San Luis Obispo native could not hide his excitement when he talked about this release: "I was stoked to work on this track with Twerl as we've had a great workflow this year with our past two releases. I'm super happy it came out as an official Diplo remix! Hope you like it as much as we do" - says Max. 
I respect that the two didn't go overboard on trying to transform the track. They merely gave it a quick refresh. In the past, they both have worked together on a single called "Wasted Time" released on Elysian Records this March. These two are proving to be quite the dynamic duo.

Max Styler's rise to success has taken off in just a matter of years. Since being signed on Dim Mak when he was only 18 years old, Styler's unique sound and impeccable production skills have earned him both commercial appeal and underground clout. His track "Roller Coaster" rose to number three on the Beatport charts during its first week, followed by the epic "Knock Me Down" with MAKJ and his three track "Gold" and "Deep Dream" remix package. Last year, he experimented with whimsical melodies and vocals on "Secrets" featuring CXLOE and "Heroes" with Nevve, before putting out the dancefloor-friendly "All Your Love" as his first track of 2018. 
This kid has no plans of slowing down! Just two weeks ago he released his collaborative single with KRANE - "Changes", and then (only 3 days later) teamed up with Steve Aoki, Deorro, and MAKJ for "Shakalaka" on Ultra Records. Keep your ears open for this one.