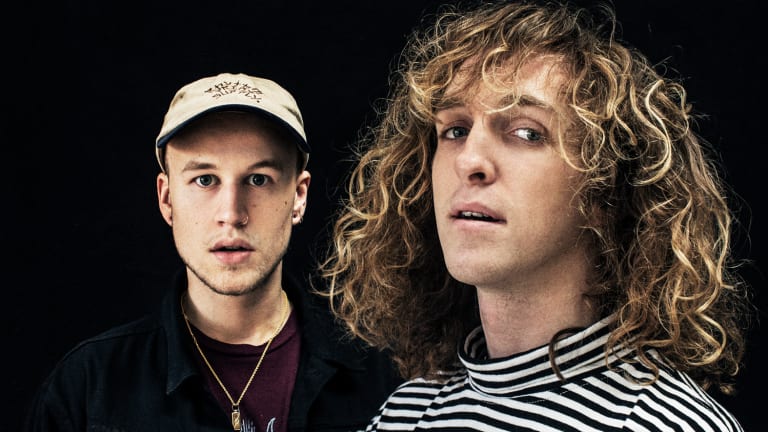 Medasin and Felly Team Up for Single "At Fault," Launch EDC Las Vegas Contest
Medasin and Felly kick off the summer with a new single.
Medasin kicks off a summer run of releases with a warm and laid back single "At Fault." Connecticut born rapper Felly joins him, and in the spirit of summer the two are giving away an EDC Las Vegas pass and a custom skateboard deck to celebrate the occasion. 
Medasin has been a streaming phenomenon in recent months. Most notably, his debut longform project Irene, released in 2018, surpassed ten million streams on Spotify alone. His unique flavor of chill trap has accumulated a captive audience and aligned him with a new wave of promising hip-hop talent. 
Felly's similar embrace of jazzed-up hip-hop made this collaboration a no brainer. His affinity for beach guitars and jazz pianos shaping his signature "surf trap" sound help set a laid-back tone for the track. 
Medasin and Felly's contest to win an EDC Las Vegas three-day pass and a custom skateboard deck is live now. To enter, save "At Fault" on Spotify through the contest link below.
FOLLOW MEDASIN
Facebook: facebook.com/Medasinmusic
Instagram: instagram.com/medasin.music
Twitter: twitter.com/MedasinMusic
Soundcloud: soundcloud.com/officialmedasin