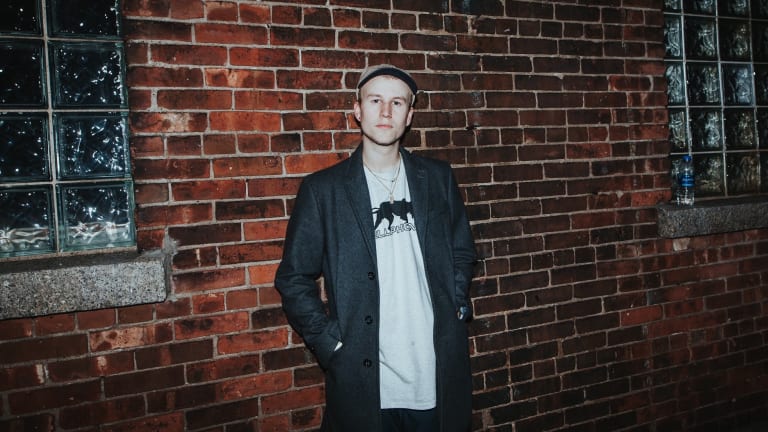 Medasin Delivers on Stellar Single "Mr. Skitters"
The producer's first release of the year is pure bliss.
Medasin just treated fans with his first release of 2019, the ethereal "Mr. Skitters." The producer's highly acclaimed debut album Irene was released towards the end of summer last year, and fresh off a headlining tour, it looks like he'll have a lot more music to showcase throughout 2019. 
Out via ALT:Vision Records (who partnered with Republic/Casablanca Records at the start of 2018), "Mr. Skitters" acts as the perfect sequel to Irene. Maintaining his organic, soothing sound while expanding into more ambient territories, Medasin showcases the entirety of his skills on "Mr. Skitters." The track starts slow, with subtle textures and chords slowly building up before layers upon layers of warm sounds take over and inflict a relaxing feeling. 
Medasin has arguably been one of the most exciting names in the electronic music sphere in the past few years. Having learned to produce since the age of 12, he uploaded his first release on SoundCloud in 2015 while collaborating with Masego on the now-classic Pink Polo EP. Ever since, his unique and versatile productions have earned him numerous headlining tours, as well as remix opportunities for the likes of DJ Khaled, Rihanna, Portugal. The Man, Martin Garrix and Joji. 
Stream or download "Mr. Skitters" via ALT:Vision Records across platforms here.
Follow Medasin 
Facebook: facebook.com/Medasinmusic
Instagram: instagram.com/medasin.music
Twitter: twitter.com/MedasinMusic
Soundcloud: soundcloud.com/officialmedasin