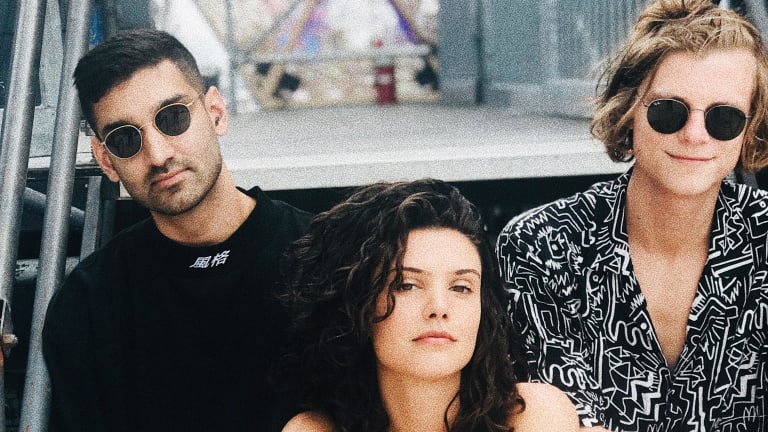 MEMBA and EVAN GIIA Join for "Walls Down"
MEMBA and EVAN GIIA blend so well together.
MEMBA (real names Ishaan Chaudhary and Will Curry) has enlisted EVAN GIIA for "Walls Down," out via ODESZA's Foreign Family Collective.
"Walls Down" is yet another well-crafted, bass-centric tune from the rising duo. EVAN GIIA's alluring vocals lay perfectly atop Chaudhary and Curry's dark, punchy beat. The combination of these two artists is purely organic. Chaudhary and Curry have stated "[EVAN GIIA] wrote the lyrics and recorded the final version in a few hours… in her bathroom." Fans of both artists will certainly be pleased with "Walls Down."
Chaudhary and Curry's trajectory points nowhere but up. They've made waves with their well thought-out and put-together sound. Their recent works include a remix of ODESZA's "Corners Of The Earth" featuring RY X and the first single off of their upcoming Saga-II EP, "Schools Out." The New York-based duo has whipped up an incredible live performance that fans at Ultra Music Festival, Sundara Festival, and Coachella have already had a chance to experience. Fans will have another opportunity to catch these two in action at Elements Festival.
Follow MEMBA:
Facebook: facebook.com/membaofficial
Instagram: instagram.com/memba.music
Twitter: twitter.com/membamusic
Soundcloud: soundcloud.com/memba