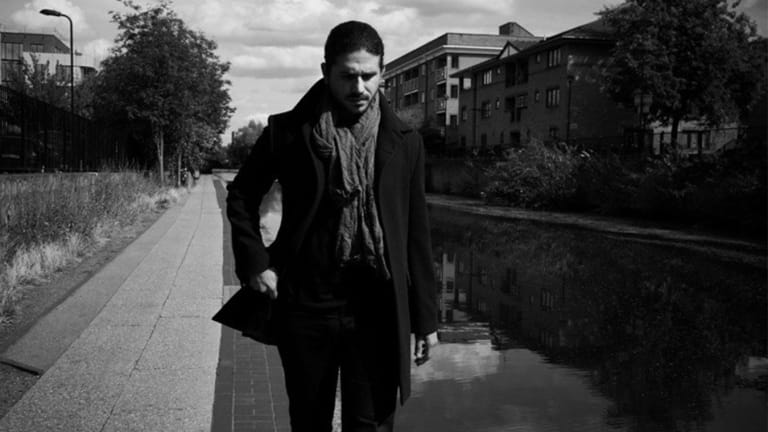 Cypriot Artist Metaxas Returns to Majestic Casual to Premiere Massive GHSTWRLD Collab
Having previously collaborated on the single "Everything," Metaxas and GHSTWLRD bring their creative magic to a new Majestic Casual single, "Take It Slow."
Following up on their previous collaboration, "Everything," Cypriot artist Metaxas teams up with U.S. indie duo GHSTWRLD for the phenomenal new single "Take It Slow." Out now via YouTube curator-turned record label Majestic Casual, "Take It Slow" is a vibrant indie-electronic song that perfectly represents the feelgood pop sensibilities of this incredible pairing of talent.
Further cementing the ongoing creative collaboration between Metaxas and GHSTWRLD, the EDM.com Premiere of "Take It Slow" demonstrates without a doubt the dynamism and praise-worthy musical output consistently delivered when these highly talented artists join forces. In the words of Metaxas:
"'Take it Slow' materialized in Atlanta when we started working again as a group after a four-year hiatus. We had been listening to a lot of organic, sampled grooves and harvesting ideas in the studio for inspiration. Slowing down, shutting out the noise, deep breathing, and re-centering one's energy are the themes we wanted to explore both musically and lyrically."
After releasing a five-track EP, a successful series of singles, and award-winning music videos for the songs "Selene" and "Sirens," Metaxas shifted course in the summer of 2018 with the release of his recent downtempo nu-disco single "Be Real." The striking collaboration with Swedish producer Rasmus Faber again came out on Majestic Casual. The release was met with widespread success, generating over 3 million streams on YouTube, as well as nearly 15 million streams on Spotify.
Keep an eye out for more great music from Metaxas, and make sure to stream or download "Take It Slow" today.
FOLLOW METAXAS:
Facebook: facebook.com/metaxasmusic
SoundCloud: soundcloud.com/metaxasmusic
Instagram: instagram.com/metaxasmusic
FOLLOW GHSTWRLD:
Facebook: facebook.com/weareghstwrld
SoundCloud: soundcloud.com/weareghstwrld
Instagram:  instagram.com/weareghstwrld