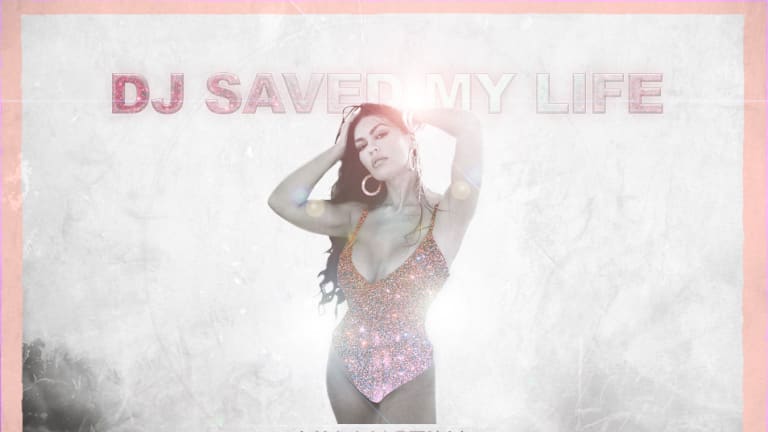 Timeless Classic "Last Night a DJ Saved My Life" Gets a Fabulous Contemporary Spin
Mia Martina pays homage to InDeep and Mariah Carey with her scintillating rendition of the iconic disco hit.
A timeless classic with a new spin is on the loose. Platinum recording artist Mia Martina has done it again with her modern pop rendition of "Last Night a DJ Saved My Life," a throwback from the disco era that will never die. Her version is titled "DJ Saved My Life."
Covering such a record is a big undertaking. From the original hit by InDeep to the memorable '90s remake by Mariah Carey, the longstanding history of this gem has been begging for a reputable artist to carry the torch into 2019 for decades. Mia Martina is the perfect powerhouse for this piece, as her shimmering voice pair well with its current, classy production by DJ Chino A.K.A. Breikthru.
Mia Martina is a hit machine. Her solo debut "Stereo Love" hit the airwaves in 2010, which earned her a Juno nomination and exposed the world to her infectious dance-pop flair. Since that moment, she's remained consistent with worldwide, chart-topping releases that have the hooks that fans crave. It's no wonder that she would choose to be the chariot for such a memorable hit to reach the modern dance music audience. "DJ Saved My Life" is back to take over the world - and just maybe save your life, too. 
Stream or Download Mia Martina's "DJ Saved My Life" today.
FOLLOW MIA MARTINA:
Website: miamartina.com
Facebook: facebook.com/RealMiaMartina
Instagram: instagram.com/princessmiamartina
Twitter: twitter.com/MiaMartina