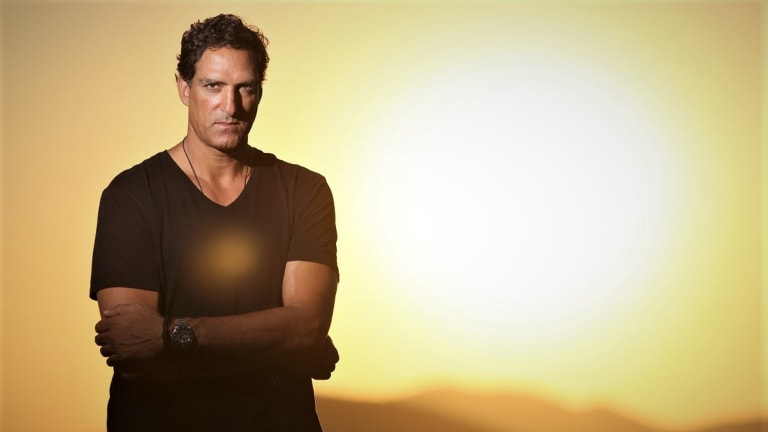 Former Miami Heat Player Rony Seikaly Delivers House Gem "Take On"
...We know what you're thinking, but this is actually pretty good.
House heads may be surprised to learn that not only does Rony Seikaly have good taste in music, but he's got production chops to boot. The former Miami Heat player has released his second single via Stride, the tasteful yet dance floor-friendly "Take On."
Seikaly's appreciation for dance music's sophisticated side shows through in "Take On," a song characterized a world music-infused guitar melody. Building towards a sustained moment rather than following a linear sonic progression, the track doesn't deviate far from its central motif.
Seikaly, a Lebanese-American former professional basketball player, has been an avid electronic music fan since the age of 14. "I'm not doing this to be a celebrity," he told the New York Times in 2010. "I'm not doing this to become famous. I'm doing this just to share the love, and to share the music."
Shortly before 2018 drew to a close, Seikaly inaugurated Stride with a single titled "Give Me Space," enlisting none other than Audiofly for remixing duties. Prior to that, he released music on such labels as Subliminal, Nervous and Yoshitoshi.
"Take On" by Rony Seikaly accompanies "Pursuit" on a two-tracker of the latter song's namesake. It arrives by way of Stride on January 25th and can be pre-saved via Beatport here.
H/T: Dancing Astronaut
Follow Rony Seikaly:
Facebook: facebook.com/ronyseikalyofficial
Twitter: twitter.com/ronyseikaly
Instagram: instagram.com/ronyseikaly
SoundCloud: soundcloud.com/ronyseikaly