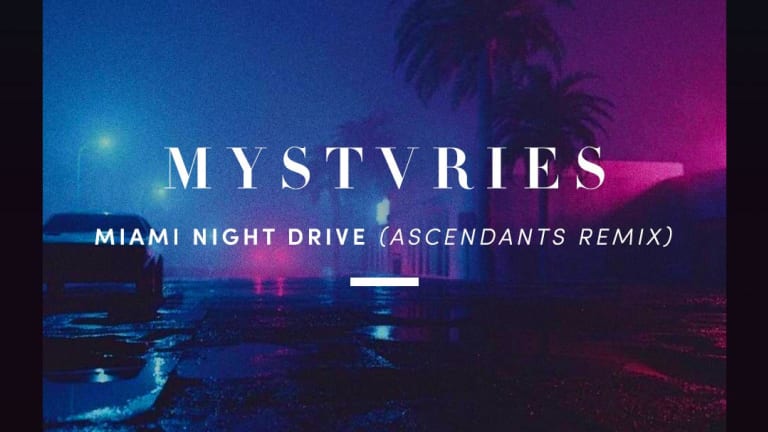 "Miami Night Drive" by Mystvries Gets the Ascendants Treatment [Premiere]
Ascendants have offered up a remix that does the source material justice.
Capturing the vibe of early electronic music with updated sonic elements is nearly every house producer's dream. Mystvries succeeded in this regard with last year's "Miami Night Drive," and now the Ascendants remix offers up its own unique manifestation of the elements making up the source material.
The original's lower tempo and retrofuturistic synth work likened it to the sort of music put out by early electronic music groups such as Tangerine Dream. Acendants raised the tempo and added bright sonic elements - and to great effect. The resulting soundscape would make sense as an addition to many house sets while still retaining a degree of standalone appeal.
Ascendants are comprised of Vijaya Seixas and Shaan Saigol, two artists who previously curated the Neon Liger event brand in Gainesville, Florida. In the time since they launched the project, their music has been championed by the likes of Art Department Records and PUZL. 
EDM.com is proud to premiere the Ascendants remix of "Miami Night Drive" by Mystvries to commemorate its release via Bribery Corporation. Afterwards, fans can see the duo perform at Gramps in Miami on November 9th