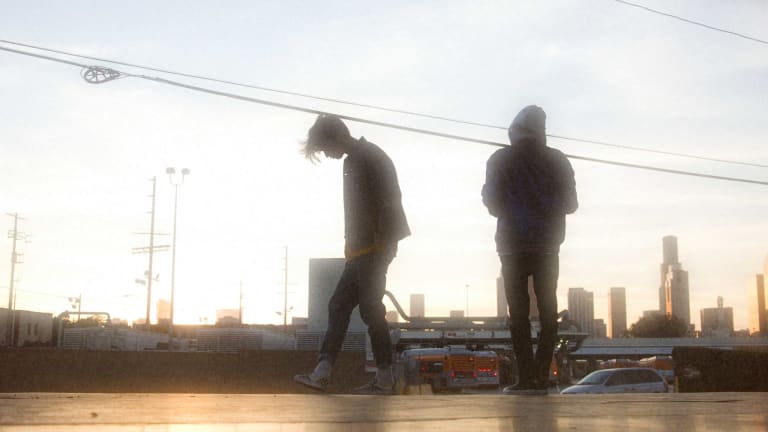 Breakout Producer Duo Midnight Kids Releases Debut Single "Find Our Way"
With some of our favorite remixes in recent memory on the books, the duo breaks ground with their first original release.
The name Midnight Kids naturally lends itself to a degree of speculation and intrigue, and with a burgeoning discography of hit remixes sweeping the electronic community, it's no surprise this producer duo has quickly risen on the shortlist of ones to watch. Now, with the release of the duo's debut single "Find Our Way", Midnight Kids are ready for the next chapter in their promising careers.
Having previously maintained decidedly low personal profiles, Midnight Kids have effectively let their music do the talking in a big way. Receiving official remix opportunities from Gryffin, Shaun Frank, The Chainsmokers, and more, they've steadily won over listeners to the tune of over 10 million Spotify streams to date. Needless to say, the duo has made every opportunity count in pushing their nostalgic complextro-inspired sound into mainstream consciousness.
"The Midnight Kids project is heavily inspired by all forms of art and music. The most notable influences are the sounds and aesthetic of the 80's, the futuristic, neon-lit atmospheres of the cyberpunk genre, and the hard-hitting sounds of old school complextro. All of these play a critical role in the way the project is presented..." - Midnight Kids
Now embarking on the next chapter in their evolution, Midnight Kids channel their winning recipe to "Find Our Way", their debut original release. Fittingly, the single demonstrates the duo's ability to stand out as they continue to explore and develop their signature sound. 
"Find Our Way" was one of those records that came together very organically. We had a 12-hour studio session that day and wrote the entire song in one sitting. We came into the studio with a basic layout of the song (chords, drums, no "drop" yet) and klei automatically gravitated towards the record... It's about finding your way back to whatever you love, no matter how far away you may be or become. We were all going through similar situations at the time we wrote this. We absolutely love this record, and hope all of you love it as much as we do! - Midnight Kids
Listen to "Find Our Way" below and stay tuned for more originals soon to come from Midnight Kids.