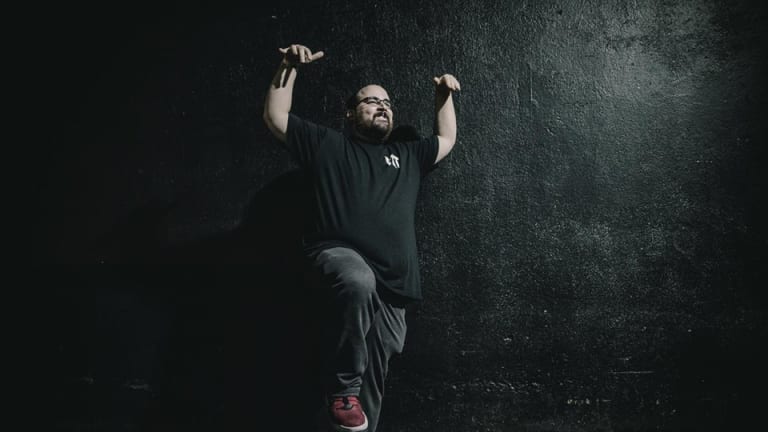 Midnight Tyrannosaurus Invites You to Join "Generation Radiation"
Witness the aftermath of "Mutation."
Never Say Die's favorite dino, Midnight Tyrannosaurus, is back with another monstrous EP. Generation Radiation is a follow-up to his previous effort, Mutation, from earlier this year, and boy is it massive. Will you "Assimilate?"  
Midnight T's latest offering opens with "Age Of Mutants," a post-apocalyptic vision of the world after the events of Mutation in which the world has been decimated by an AI that's taken the world over via a green mist that mutates all life with which it comes into contact. The gritty, modulated bass lines and terrorizing vocal samples provide a vision of twisted, horrendous mutants within the green mist. 
The twisted "civilization" of monsters scour the scorched earth for the last remaining humans to "Assimilate" (featuring rising bass star Cromatik) into their ranks. The choice from "Age Of Mutants" has already been offered by the AI: assimilate or die. Massive, metallic bass sounds and intense drums illustrate the assimilation perfectly. This collaboration with Cromatik makes heavy use of the infamous "yoi" bass, putting it through the wringer of distortion. 
"Outworld" adds the secret Mortal Kombat ingredient into the mix, serving up fatalities with a gritty, riddim-esque bass lines and otherworldly, grinding synth work. The voice of Shao Kahn, one of the main antagonists of the video game franchise, provides the perfect vocal samples to round out the EP.
L.A.-based dubstep heavyweight Yakz joins the fray with a remix of "Assimilate" in which the technicality and modulation is turned up to eleven. Survivors hide from the mutants after news reports of the green mist apocalypse surface. Will they make it?
Midnight Tyrannosaurus' latest offering is beyond heavy. The attention to detail in the sound design of the Denver-based producer is palpable on Generation Radiation. The story of these latest works is also intriguing to say the least. Will there be any survivors of the apocalypse? Does humanity best the mutant hordes of Generation Radiation and dethrone the supercomputer AI who started it all? Perhaps we will find out what lies beyond the "Age Of Mutants." To be continued...
Generation Radiation is available now and can be found here.
FOLLOW MIDNIGHT TYRANNOSAURUS:
Facebook: facebook.com/MidnightTyrannosaurus
Twitter: twitter.com/midnightasaurus
Instagram: instagram.com/midnight_tyrannosaurus
SoundCloud: soundcloud.com/midnightasaurus