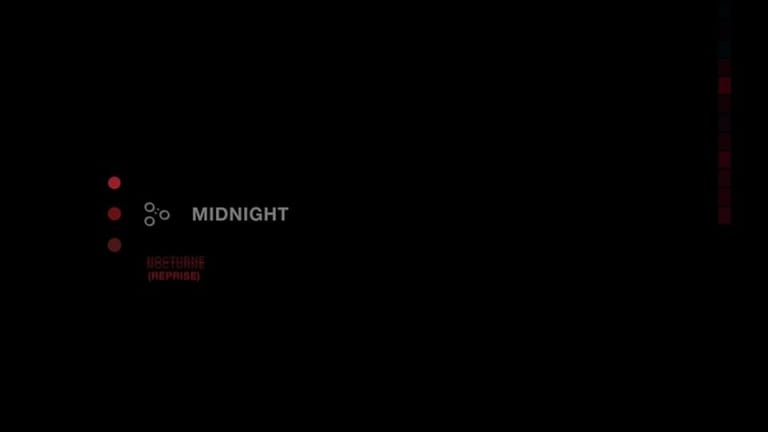 midnight & ylxr Reprise their 2019 EP, Nocturne
Somehow, they made it even sexier.
New York-based musicians midnight and ylxr have teamed up once again to rework their smooth and sexy Nocturne EP, released earlier this year on Majestic Casual Records. Somehow, the duo managed to make the three tracks even more steamy.
The three-track release opens with "Promethium Reprise," a reimagined version of "Prometheum." A lo-fi, deep house-inspired beat lays under midnight's seductive vocals before ylxr cleverly tape-stops the tune into a filtered out and slowed version of the original. When it breaks back into the reprise, it might just set off the dance floor.  
Taking a more hip-hop oriented approach, the new version of "Pressure Gradient," "Pressure Reprise" retains the vocals from the original. ylxr's production on this version is more laid back, and perhaps deeper and more emotional. Omitting the experimental and glitched-out sections, "Pressure Reprise" is more vocally driven, and a beautiful, classic love song. 
The reprise of "Archon" takes a similar approach to "Pressure Reprise," abandoning the more club-friendly production of the original for a deeper, more soulful R&B style production. ylxr's beat is dreamy, and the woodwinds perfectly complement midnight's falsetto, providing perhaps the most entrancing song on the release.
midnight and ylxr seem to be hard at work, cranking out more and more sexy and entrancing music by the day. With the Nocturne Reprise release, they take the original tunes to a different level, while retaining the moody, smooth, and seductive vibe they seem to nail every single time. 
Nocturne Reprise is out now. 
Follow midnight:
Facebook: facebook.com/itsmdnt
Instagram: instagram.com/itsmdnt
Twitter: twitter.com/itsmdnt
SoundCloud: soundcloud.com/itsmdnt
Follow ylxr:
Facebook: facebook.com/ylxrvevo
Instagram: instagram.com/ylxr_
Twitter: twitter.com/ylxr_
SoundCloud: soundcloud.com/ylxr