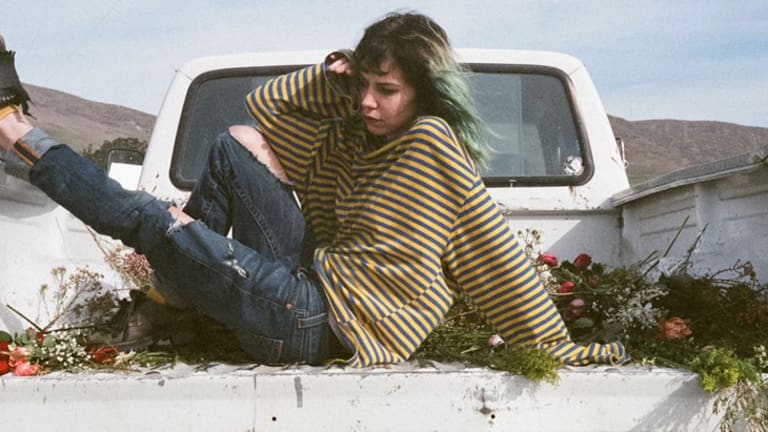 Mija Pours Her Heart Out on Debut EP "How to Measure the Distance Between Lovers"
Mija-reincarnated flexes her vocal talent on this ethereal, downtempo look into this young artist's life.
A songwriter's ability is truly recognized when they are able to create music with so much raw emotion, that for even just a minute, you feel as though you are reading the words directly from their private journal. The idea of sharing feelings of hopelessness, pain, and heartbreak with a close friend is terrifying to most, yet, Mija gave the entire world a deep, thought-provoking look into her life on her debut EP How to Measure the Distance Between Lovers.
Distant from the music of her past, Mija describes this self-released reawakening as "the first step into what I would consider to be my canon". Transforming each of meticulously arranged sounds of this EP, into strokes of the pen in her audio diary, How to Measure the Distance Between Lovers captures the fluctuating feelings of uncertainty and exhilaration that make up young love. 
How to Measure the Distance Between Lovers' composition creates a dream-like world that Mija's soft, yet, powerful vocal melodies guide listeners through. The first and final tracks, "Notice Me" and "The Last Song I Ever Wrote U" respectively, contain gentle build-ups that conclude in an electrifying fashion appropriate for the grand entrance and dramatic finale of this EP. 
Mija's rework of indie artist Kelli Schaefer's "Bad For U" has been compared to the sounds of Björk and Burial, and after one listen, it is very apparent why she is compared to those legends. 
The closing portion of How to Measure the Distance Between Lovers includes the orchestral and raw "Speak To Me" blended perfectly into the droning synth of "Falling ApART (again)" and helps make this the soundtrack for a late-night, introspective journey into the mind. 
Considering the fact that this is only her first step into her own sound, the world should be prepared to hear much, much more from this inspired young artist, and we couldn't be more excited.