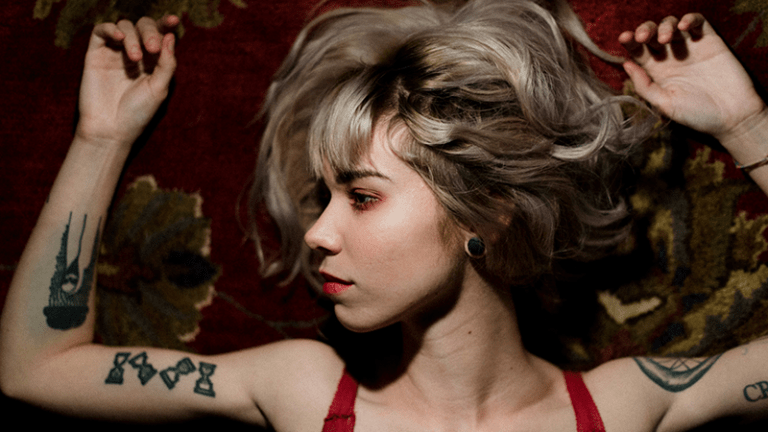 Mija Drops 24-Minute Ambient Edit of "Notice Me" Titled "The Space In Between pt. 1"
Mija's Upcoming Band Practice tour begins Feb. 22nd.
Sit back and relax, because Mija (real name Amber Giles), is here to deliver the most calming 24 minutes of your day. Giles, most famous for her Fk A Genre tour and promotion brand, has released a 24-minute ambient flip of her track  "Notice Me" titled "The Space In Between pt. 1." The song is a take on the original file but slowed down and stretched out to create an ethereal collection of relaxing tones that explores the beauty of ambient sounds.
"The Space In Between pt. 1" will be used as the background ambient sounds between the songs Giles will play on her new live tour, Band Practice, which will kick off February 22nd. On the tour she will sing and perform songs from her two projects - How To Measure The Distance Between Lovers and Just Enough - plus some unreleased compositions, with live instruments and additional band members for the first time ever. 
How to Measure the Distance Between Lovers, the EP in which "Notice Me" was pulled from was the world's first look into Giles inner workings. She describes this self-released reawakening as "the first step into what I would consider to be my canon." Transforming each of meticulously arranged sounds of this EP into strokes of the pen in her audio diary, How to Measure the Distance Between Lovers captures the fluctuating feelings of uncertainty and exhilaration that make up young love. There is no doubt the new tour will be an epic display of emotion and beautiful music.
You can check out "The Space In Between pt. 1" here on Giles' Bandcamp page. The track is available for free download and streaming. Purchase tickets to Band Practice here.
FOLLOW MIJA:
Facebook: facebook.com/djmija/
Instagram: instagram.com/hi_mija/
Twitter: twitter.com/hi_mija
Soundcloud: soundcloud.com/hi_mija