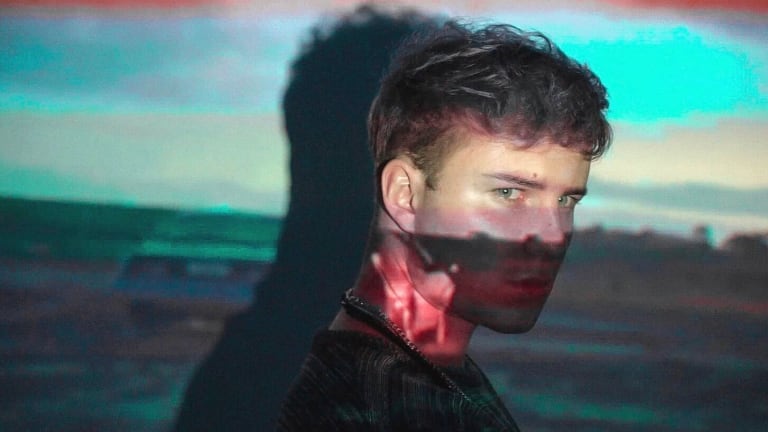 Austrian Artist Mike Vallas Shows Off Rebellious Side in New Single, "In Your Head"
"It's okay to feel weird, sad and crazy sometimes."
All-encompassing recording artist Mike Vallas highlights his nonconformist and edgy "pop-trap" sound in his latest single, "In Your Head." It's out now on CloudKid. 
Hailing from a small village in Austria, Vallas began his musical journey on a more traditional route. As a multi-instrumentalist, playing piano, trumpet and drums, he found footing playing in an orchestra, as well as in a jazz band. Despite his talent for playing classical music, his true passion resided in his desire for doing things his own way. This lead him to utilize his skills to produce his own music.
Vallas captured the attention of millions following an admirable and humble breakout in 2018 with his first big label release, "Take A Pill." The track was produced in his bedroom studio with a $30 microphone and reached over a million streams within the span of a couple of months. Vallas' unmistakable, edgy sound continues to show no boundaries in his latest single, "In Your Head."
In true Vallas fashion, the track is ear-catching, bass-filled and dark, perfectly summing up Vallas' defiant image. The melody falls nothing short of infectious and packs a hook guaranteed to stick in your head.
"It's about accepting your inner demons and not letting society tell you that you're weird just because you're different," he said. "The fucked-up parts are probably the dopest and most interesting things about you. The vibe and energy are pretty intense so it could be a motivating party song, but also one you can listen to in the shower when you're feeling a little rebellious."
"In Your Head" captures the essence of Vallas' musical vision that "it's okay to feel weird, sad and crazy sometimes." Coming out by way of CloudKid, a record label that prides itself on creative freedom, only strengthens the delivery of Vallas' artistic message. 
Stream or download "In Your Head" today. 
FOLLOW MIKE VALLAS:
Facebook: facebook.com/vallasmusic
Twitter: twitter.com/vallasmusic
Instagram: instagram.com/mikevallas
SoundCloud: soundcloud.com/mikevallas
FOLLOW CLOUDKID:
Facebook: facebook.com/cldkid
Twitter: twitter.com/cloudkidmusic
Instagram: instagram.com/cloudkid
SoundCloud: soundcloud.com/cloudkid