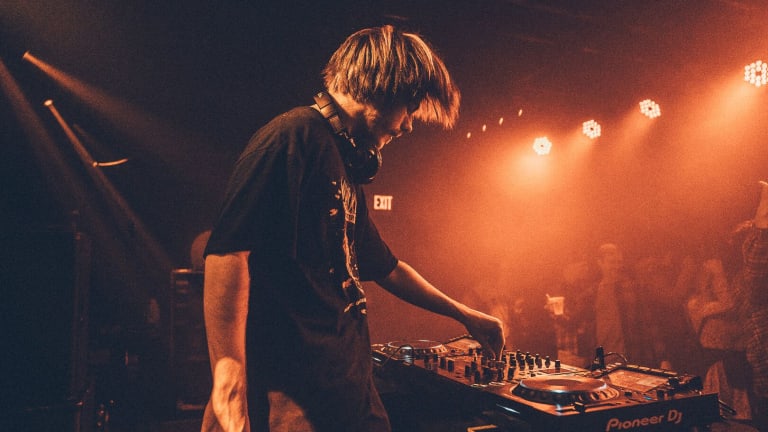 MineSweepa Showcases Dynamic Sound in New Track, "Fake ID"
The experimental trap single is available for streaming across all platforms.
Hailing from the Pacific Coast, MineSweepa has been bringing his unapologetic, forward-thinking mindset to the electronic scene for quite some time. He marked his debut with the 2012 single "Droppin Bodies" at only 16. The Oregon-based producer has come a long way from his first few tracks, now earning the support of EDM top dogs such as The Chainsmokers, Excision, Alison Wonderland and Getter. In 2019 alone, fans have seen the release of three singles and a full remix EP. MineSweepa adds to a year of success with his latest track, "Fake ID."
Best described as minimalistic, experimental trap, "Fake ID" combines MineSweepa's passions for hip-hop, trap, and articulate sound design to yield a bass-boosted, high-impact track. "When I wrote this song, I just got home from gooning with my friends and being delinquents," he laughed. "That was the energy I was on at the time and it just fit. I don't want to drop any names, but one of my friends got in trouble for a fake ID and that was what inspired the song."
"Fake ID" takes a 180 turn from his last single, "FACES" with Tasha Baxter. MineSweepa surprised fans with his late July single, which highlighted a softer, more emotional side of his production abilities. "Fake ID" aligns more on par with the rebellious, trendsetting style for which MineSweepa is known. "This song is meant to be played once you get back from the party and your not ready to sleep yet so you kinda just do bad shit with your friends," he explained.
MineSweepa is set to make his EDC Orlando debut on Friday, November 8th. For ticketing information, visit here. 
Stream or download MineSweepa's new single, "Fake ID," out now on GT Projects. 
FOLLOW MINESWEEPA:
Facebook: facebook.com/MineSweepa
Twitter: twitter.com/MineSweepa
Instagram: instagram.com/minesweepa
SoundCloud: soundcloud.com/MineSweepa
FOLLOW GT PROJECTS:
Facebook: facebook.com/gtprojectsofficial
Twitter: twitter.com/gtprojects
Instagram: instagram.com/gtprojects
SoundCloud: soundcloud.com/gtprojects