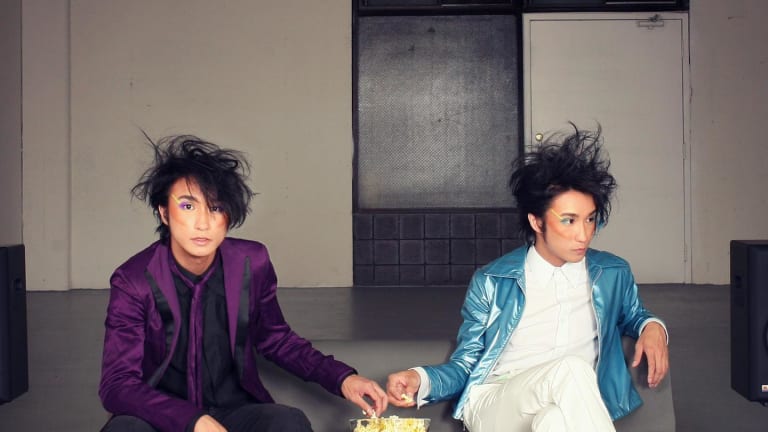 Powerhouse Electronic Pop Duo Ming & Ping Unleash Bliss With "Heaven's Light"
Part of their forthcoming EP, Los Angeles November 2019, "Heaven's Light" showcases the best Ming & Ping have to offer.
Buckle up for the newest single from powerhouse electronic pop duo Ming & Ping, "Heaven's Light." A sparkling synth experience from their eclectic, three-track EP Los Angeles November 2019, "Heaven's Light" is a journey of harmonic bliss with a captivating vocal and unique driving energy inspired by elements of classic sci-fi and new wave synth-pop.
When asked about the theme behind Los Angeles November 2019, Ming & Ping went cerebral, paying homage to the movie Blade Runner. "Heaven's Light" is one of three scenes in a wide range of emotions that the EP illustrates—the human experience and the embracing of change is like the movement of music from build to drop, from one emotion to another. 
They elaborated:
"We ask what it means to be alive and to be human. We celebrate life and love. And we mourn for when it must end too soon and all those moments will be lost in time, like tears in rain. The message of the songs is that life and death, sadness and joy all come in cycles and that change is the only reliable thing. At first, there is confusion, then awakening and celebration, conflict and decay, and finally surrender. It is all to say that it's alright to feel it all".
Asian-born, California-bred Ming & Ping have a rare arsenal of influence, with notes of vintage synths decorating an ever-changing soundscape that highlights their inspirational upbringing of muses such as Daft Punk, Giorgio Moroder, Pet Shop Boys, and New Order. Their live performances are known as The Ming & Ping Dynasty, and they've shared the stages on tour with Freezepop (Guitar Hero, Rock Band), Major Lazer, West Indian Girl, and Ultraviolet Sound (Katy Perry).
Boasting such a clearly cinematic sound, Ming & Ping have landed placements in numerous film and TV shows, as well as rocking promotional spots from major companies like Burton Snowboards, Bombardier Ski-Doo, Transworld Snowboarding, Oakley, CrossFit and Alliance Wakeboard, among others. Their onstage multimedia performances include live film projections, performers, and antics galore, taking their sonic odyssey to extrasensory heights. 
Stream or Download Ming & Ping's "Heaven's Light" today!
FOLLOW MING & PING:
Facebook: facebook.com/mingandping
Twitter: twitter.com/mingandping
Instagram: instagram.com/causewayarmy
SoundCloud: soundcloud.com/mingping