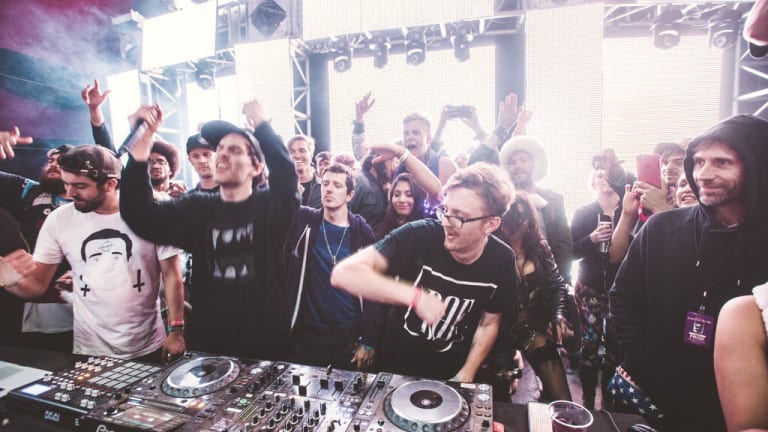 Minnesota Returns with Bass-Heavy 'Curio' EP
The talented producer is back with one of his most impressive works to date.
Trying to build a successful and healthy music career in an environment as complex and competitive as the music industry isn't always easy. Trends come and go, and it's only natural for the majority of artists to try and follow them in order to keep their relevancy high. That is definitely not the case for Minnesota however, as he has managed to sustain a highly successful and year-long career by not paying attention, and absolutely doing himself.
Puting his own twist as bass music, the Berkeley producer has put out various EP's and is constantly performing across the US; also playing festivals such as Electric Forest, Imagine Festival and Wobbleland. 
Having not released a concrete body of work since his stellar Voyager EP, which dropped almost 4 years ago, the time had come for Minnesota to bless fans with his latest long-awaited EP. 
Released on Wakaan, Curio EP spans 5 heavy tracks in length, and according to Minnesota "...my favorite EP I have ever produced..."
As with pretty much everything Minnesota releases, Curio is a journey from start to finish. The dreamy "Edge" sets the mood before exploding into a melodic drop, that still manages to twist itself into mayhem for its second half. "Techniques" and "Desert Diamond" bring another healthy dose of bass, and while the former utilizes in a darker sound, the latter does it with finesse, introducing a middle eastern vibe that perfectly blends with the distorted synths and plucks that follow. "Dark Crystal" is blissful trap that unexpectedly has its metallic synths turn double time on the second half, and a VIP version of "Hilow", one of Minnesota's previous release, closes off the EP on an atmospheric note. 
Verdict: you already know - blast this. 
Follow Minnesota: 
Facebook: https://www.facebook.com/minnesotabass
Instagram: https://www.instagram.com/minnesotabass/
Twitter: https://twitter.com/minnesotaBASS
Soundcloud: https://soundcloud.com/minnesota