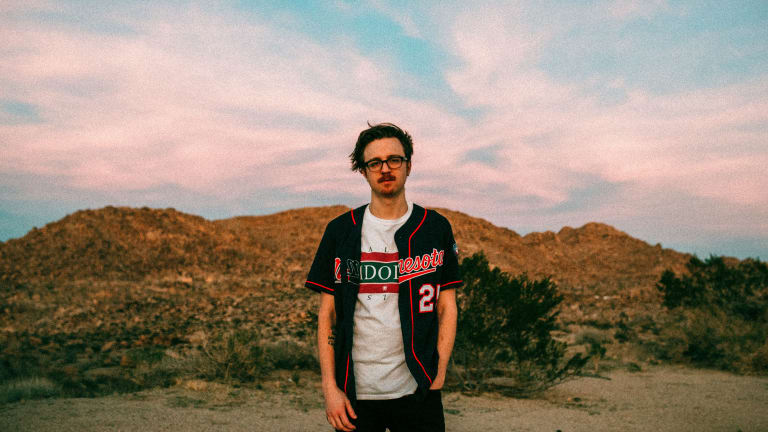 Minnesota Returns to Music with Long-Awaited EP, Too Faced
The EP, which was delayed from releases since October of 2018, has finally arrived by the way of Lowly.
If any EP is worth an extended 10-month delay, it would be Minnesota's. The Berkeley, California-based producer has certainly garnered serious anticipation for the arrival of his new two-track EP, Too Faced, out now on Lowly. After a long wait, fans can now cue up the vibrant project, which he describes as "showing the direction he will be routing himself with his career from here on out."
Known for his experimental, psychedelic blend of wonky bass with a hint of rap, Minnesota (real name Christian Bauhofer) has carved a special place in the bass community. His unique sound has found its way across legendary venues such as Electric Forest and Camp Bisco, as well as being played out by the top bass head himself, Bassnectar. "[It's] quickly becoming a staple in my sets," Bassnectar confirmed in regards to Bauhofer's track, "Push It." Other notable tracks of his such as "HiLow" can be heard in live sets of other top-tier "psychedelic" or "space"-bass artists like LSDream and Liquid Stranger.
Bauhofer explained the delay of the EP and a lack of new releases in recent months came from feeling burnt-out. "I've taken the last few months off to just enjoy life, spending time with my wife and friends, going to lots of concerts, developing new hobbies, and starting the process of buying a house," he wrote to Twitter. "This is my 10th year of doing music with no extended breaks and I was just starting to feel burnt out and uninspired." 
Despite a more casual release schedule, Bauhofer has still kept busy with a nearly sold-out 2018 fall tour, as well as his 2019 summer and fall tour. On top of this, he has received massive attention for his Bicycle Day Mix Vol. 2 on Soundcloud, which has almost 150,000 plays in only four months. 
Fans of his popular Bicycle Day mixes actually got to hear "Too Faced," the title track of the EP, before its release. The song, a collaboration with Reks (real name Corie Christie), embodies the signature Minnesota sound: bright and soothing yet packed with just the right amount of grit. 
"Lattice," the second track, follows suit. The track opens up with a sample from a popular 1950s video of a housewife experimenting with LSD for the first time. Fans may have heard this sample also used in Ghastly's hit track, "LSD." Bauhofer hits the nail on the head with "Lattice." The best way to describe would be if you could melt into a song, this track would be it. 
Bauhofer is currently on the tail end of his summer and fall 2019 tour. He has upcoming performances set in Santa Cruz, New Orleans, Austin, and Albuquerque. For more tour dates, as well as ticketing and tour information, visit here. 
FOLLOW MINNESOTA:
Facebook: facebook.com/minnesotabass
Instagram: instagram.com/minnesotabass/
Twitter: twitter.com/minnesotaBASS
Soundcloud: soundcloud.com/minnesota
FOLLOW LOWLY.:
Facebook: facebook.com/lowlypalace
Twitter: twitter.com/lowlypalace
Instagram: instagram.com/lowly
SoundCloud: soundcloud.com/lowlypalce