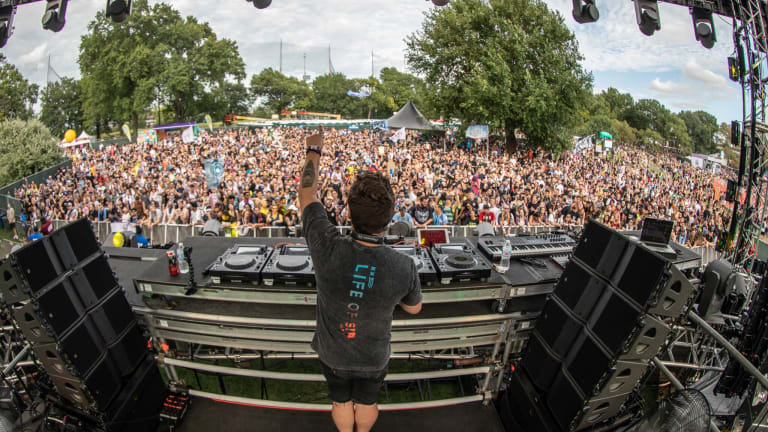 MitiS Drops Emotion-Packed Single, "Mercy" ft. Glasscat
The new song can be found out now on Proximity.
Not too long since the release of his Shattered EP on Ophelia Records, which recently surpassed over 1 million streams, MitiS (real name Joseph Torre) is back again to give fans another melodic bass tune. His new track "Mercy" featuring Los Angeles-based vocalist Glasscat is out now on Proximity.
Torre has made 2019 a monumental year, many of his releases surpassing huge milestones. Not only did his October EP, Shattered reach over 1 million collective streams, but his single "Moments" surpassed 5 million. His latest release, "Mercy" is a standing testament to his ever-evolving, cutting-edge sound design.
Capitalizing on his ability to translate emotive piano into melodic bass tracks, "Mercy" features glimmering melodies and the echoing, ethereal vocals of Glasscat. "Writing 'Mercy' came extremely naturally, it was like I had been waiting to write that exact song/melody," Torre explained. "Glasscat went over the vocals and they were flawless from the first demo, which made writing it that much more fun." 
Torre again hit the nail on the head by juxtaposing radiant melodies with relatable, sorrowful lyrics. "Will you have some mercy and just let me walk away," the lyrics call out during the chorus. "I feel like recent releases, especially Mercy, was an amazing learning experience and allowed me to release so much emotion," Torre said.
"Mercy" featuring Glasscat is available for streaming across all platforms. Listen here.
FOLLOW MITIS:
Facebook: facebook.com/MitisMusic
Twitter: twitter.com/MitisOfficial
Instagram: instagram.com/Mitis
SoundCloud: soundcloud.com/Mitis
FOLLOW GLASSCAT:
Facebook: facebook.com/itsglasscat
Instagram: instagram.com/itsglasscat
SoundCloud: soundcloud.com/itsglasscat
FOLLOW PROXIMITY:
Facebook: facebook.com/proximity
Twitter: twitter.com/proximitym
Instagram: instagram.com/proximity
SoundCloud: soundcloud.com/proximity