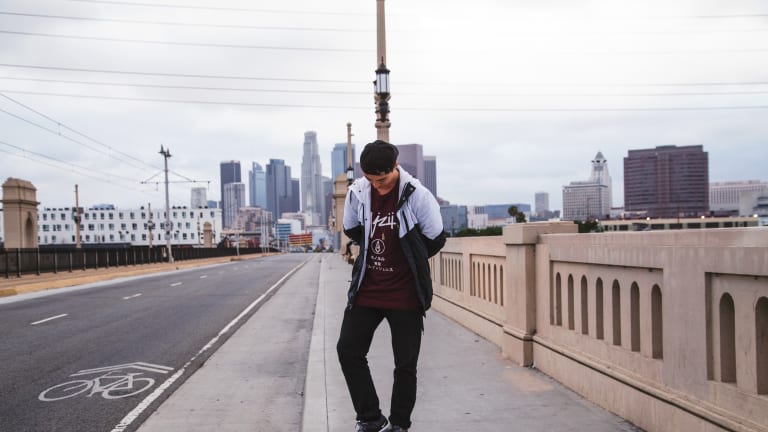 mizü is Here to Teach and Throw Down With Latest Track "wtf m8"
The producer shared a free Ableton live 10.1 Hybrid Trap Project Walk-Through along with new single.
It's always refreshing to see a producer who not only grinding their way to the top but is also helping others along with them. One producer who is going down that path is mizü. Originally hailing from Japan and Hawaii, the young DJ/producer is making a name for himself in Los Angeles and not limiting himself to one sound. His latest release "wtf m8" is a trap hybrid that is equal parts hard and whimsical. 
On the topic of "wtf m8," mizü said:
"I was inspired to make this track to challenge myself as a producer. My goal was to make an entire track without using any synthesis. The production features sample manipulation and post-processing, which I thought would be a great topic to cover as part of my first tutorial series. One of my goals in producing music is to educate and teach those who are beginning or struggling to understand concepts, and I finally felt that I'm at a good place where I can pass on that knowledge."
The track is filled with all the crunch and ripples that would get any fan of the genre's face scrunched and head bobbing.  It's an impressive use of samples and loops to create a completely different sound. This track would kill in a live set.
mizü has been charging his way up the festival front. He played Splash House 2017, 2018 and 2019. He was also featured at Brownies & Lemonade at the Teregram Ballroom in Downtown Los Angeles.  
Make sure to check out the free download of "wtf m8" here and watch his free tutorial below. 
FOLLOW MIZÜ:
Facebook: facebook.com/officialMIZU
Twitter: twitter.com/officialMIZU
Instagram: instagram.com/mizu.official/
SoundCloud: soundcloud.com/mizu-official
Twitch: twitch.tv/mizu0fficial
Youtube:youtube.com/channel/UCxVZ-CNZ6Onc2hjb5uY1xEg