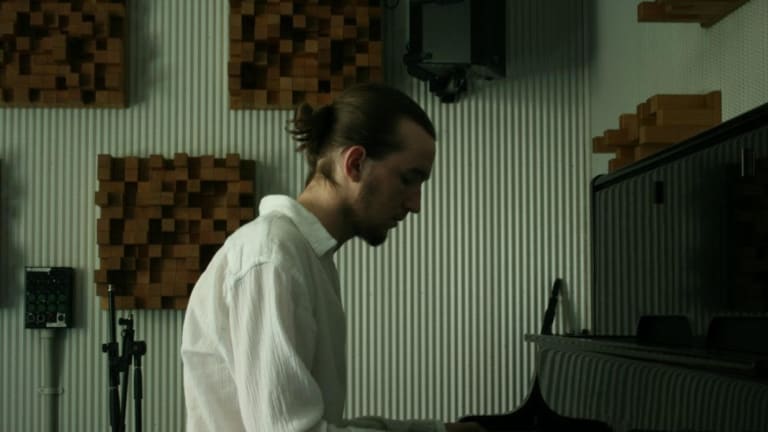 Australian Electronic Producer Mlapa Releases Captivating New Song "Colourgasm'
Mlapa releases scintillating first single of 2019 In advance of U.S., Australia, and South East Asia tours.
Australian electronic producer Mlapa has been on the rise for over a year, scoring a place on the Triple J Unearthed artist list and establishing himself as a master of fusing huge choruses, cinematic progressions, and driving dance beats.

As his debut track of 2019, Mlapa offers up his latest high-energy dance track, "Colourgasm," an arpeggio-laced dreamscape with the ability to light up a dance floor in an explosion of light and color.
When asked about the song, Mlapa said:
"When I wrote this song, I imagined colors just exploding everywhere on a canvas, and felt that the title 'Colourgasm' was the best way to describe the feeling I want people to have when listening to the song for the first time. Colourgasm was a song written whilst traveling through the southern Philippines. It was 11:00 PM, in an office in the middle of the provinces, and there was not much going on. I wrote this song to brighten up my mood, and wrote it all in one session, staying up all night. The inspiration was there and I went for it." 
2019 is an exciting year for Mlapa as he gears up for a slew of hot new releases. Make sure to check out "Colourgasm" on your favorite retailer and keep an eye out for his upcoming tour announcements - he'll be visiting cities near you along the East Coast of the U.S., as well as Australia & South East Asia.
FOLLOW MLAPA:
Facebook: facebook.com/mlapamusic
Instagram: instagram.com/mlapamusic
SoundCloud: soundcloud.com/mlapamusic