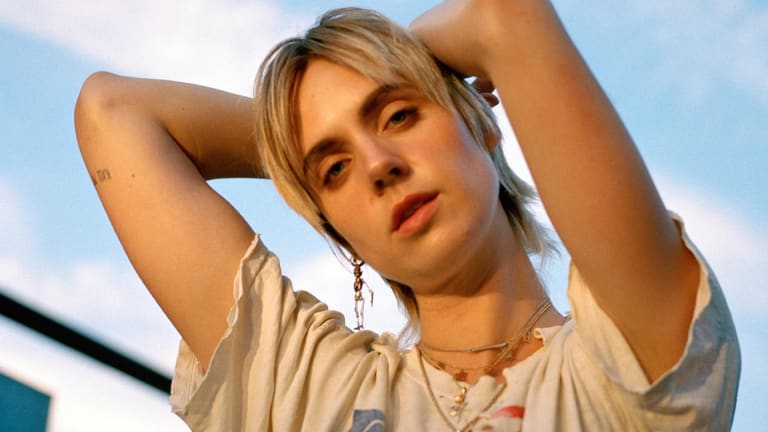 MØ, What So Not and Two Feet Team Up For Emotional Ballad "Mercy"
The three stars couldn't have clicked together better than this.
Dutch singer/songwriter MØ just released her anticipated sophomore album Forever Neverland. Within the effort's 14-track long tracklist with only a handful of features, "Mercy" featuring producers What So Not and Two Feet truly shines. 
In recent years, Karen Marie Ørsted has made a name for herself as a standout pop act with immense electronic crossover potential. She proved this with collaborations like "After Coachella" with producer Cashmere Cat, "Don't Leave" with duo Snakehips, and of course, her numerous releases with Diplo and Major Lazer. With "Mercy," however, she brought two experienced electronic musicians into her own world and the result is simply gorgeous. 
"Mercy" starts off as the perfect ballad, with MØ singing about a lost love over lush piano chords. Soon after the energy explodes in the chorus, where layers of vocal harmonies stack on top of one  another. Things only get better as the song progresses with epic drum hits. Two Feet's electric guitar riffs add depth and atmosphere that fills up the space, making up for a really warm and anthemic cut. 
On the topic of "Mercy," What So Not said:
I was always quite intimidated by this song... I had a deep connection with the emotion & messaging, but the hooks & chorus were so big, I wasn't sure I ready was for a record like this with my project. I was so thankful to have found home working on this with Mø for her album.

The demo was conceived on my first trip to Nicaragua with my amazing friends James Earl, Georgia ku, James Flannigan & shortly after dived in with MØ working through a multitude of ideas & directions.

We ended up settling on this beautiful reductive version with the help of Two Feet, focusing on the raw power of the vocal & very little production around it.

I'm ecstatic to have this one out. Can't wait to start playing it everywhere.

Hope you all enjoy <3 
Follow MØ:
Facebook: https://www.facebook.com/MOMOMOYOUTH/
Instagram: https://www.instagram.com/momomoyouth/
Twitter: https://twitter.com/MOMOMOYOUTH
Soundcloud: https://soundcloud.com/momomoyouth
Follow What So Not: 
Facebook: https://www.facebook.com/whatsonot
Instagram: https://www.instagram.com/whatsonot/
Twitter: https://twitter.com/whatsonot
Soundcloud: https://soundcloud.com/whatsonot
Follow Two Feet: 
Facebook: https://www.facebook.com/twofeetmusic
Instagram: https://www.instagram.com/twofeetmusic/
Twitter: https://twitter.com/TwoFeetMusic
Soundcloud: https://soundcloud.com/twofeetmusic