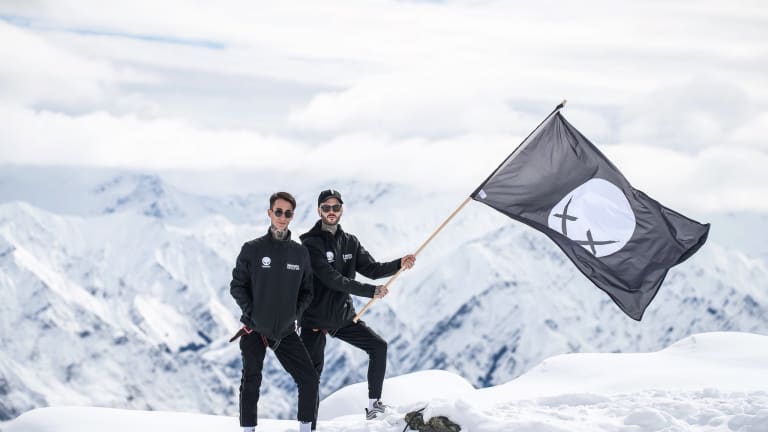 Modestep go "Higher" With New Track and Gig In The Sky
The boys are back!
Modestep are back! After some expected teasing on social media, the boys have returned with their latest original "Higher" on Monstercat; their first release in ten months after "Living For The Weekend", co-produced by Zomboy.
The track immediately gets into action with Josh's vocals and energetic production, while the drop is equally explosive, combining melodic elements with earth-shaking synths. The result is one of Modestep's most well-rounded releases yet; forward-thinking, yet bringing back the classic elements that got us into them years back. 
On the occasion of the track, Modestep decided to do the unthinkable; go way "Higher" to perform it. With the help of Jägermeister, they traveled to New Zealand and set up the #JagerIceCold Gig 2017, a net suspended between cliffs, on an altitude of 6500 feet (2000 meters). There, they performed the track in front of the entire crew suspended in mid-air; calling the experience "better than any other feeling in the world" and "the coolest thing I've ever done in my life." Sky is the limit!
You can also experience the whole thing from Josh's and Pat's perspective, as they vlogged throughout as usual. Be sure to follow Modestep for more, as they've got new music coming up, and check out their recent Reddit AMA, where they talked in detail about things such as their live show, new releases and more. 

Follow Modestep:
Website: http://modestep.com
Facebook: facebook.com/modestep
Instagram: instagram.com/modestep/
Twitter: twitter.com/modestep
Soundcloud: soundcloud.com/modestep