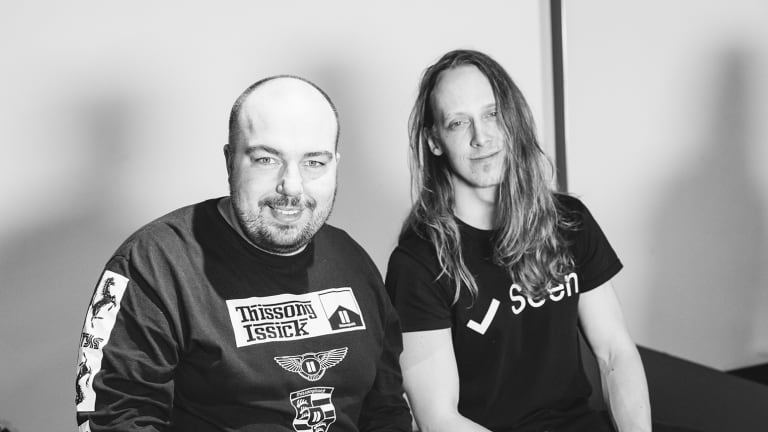 Monstercat Closes Out Pegboard Nerds Week With "Crying Shame" ft. NERVO and the Launch of New EP, Heart of the Universe
#NerdNation unite.
Just like that, Monstercat's second annual Pegboard Nerds week has come to an end. The Danish-Norwegian duo are wrapping it up with the drop of their new EP, Heart of the Universe. The EP consists of the three previously released tracks from this week and includes the brand new track "Crying Shame" featuring NERVO. The duo are known for melding their love of video games into their music. They stayed true to their brand this week with these four releases. 
"Crying Shame" is a bright, pop-centric track. The NERVO twins lend their vocals to the single with a stabbing, future bass production. "Computa Hakka" features Ragga Twins and takes the listener on a full 180 from the previous track. It's a bass-heavy, dubstep release that is sure to break some necks. They slow things down again with "Solo" featuring Maria Lynn. The bouncy production pairs nicely with the breathy vocals. They end things off on a hard note with "Exterminate," taking us back to full Pegboard bass insanity. 
Michael Pasberg and Alexander Odden joined forces back in 2012 to create Pegboard Nerds. Throughout their lustrous career, they have created a cult-like following known as the #NerdNation. They've worked alongside some of the top acts in EDM such as Rob Swire, Nicky Romero, Excision, Jauz, Snails, and more.
FOLLOW PEGBOARD NERDS:
Facebook: facebook.com/PegboardNerds
Twitter: twitter.com/PegboardNerds
Instagram: instagram.com/pegboardnerds
SoundCloud: soundcloud.com/pegboardnerds
FOLLOW NERVO
Facebook: facebook.com/NERVOmusic/
Instagram: instagram.com/nervomusic/
Twitter: twitter.com/NERVOmusic
SoundCloud: soundcloud.com/nervomusic