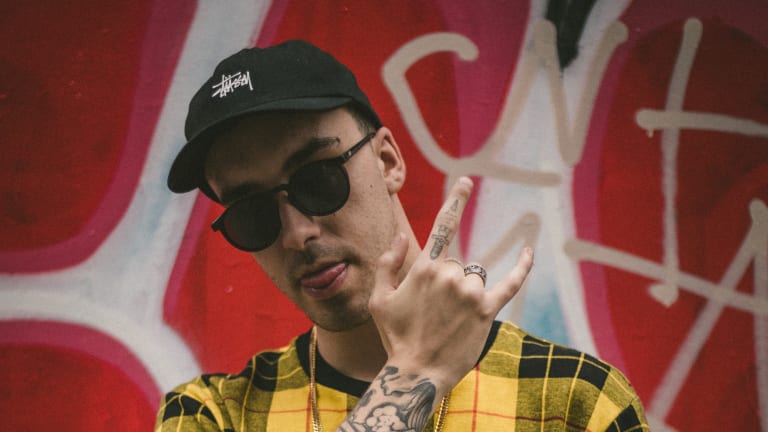 You Heard it Here First: MONXX Closes 2019 with "WONKAHOLIC"
MONXX is ending the year on a high note.
MONXX (real name Josh Carling) is ready to cap off 2019 with his latest single, "WONKAHOLIC."
In usual MONXX fashion, Carling has whipped up another track for listeners who are ready to snap their necks. It leads with a slow, melodic intro, and then the pace quickly picks up and jumps into a wobbly riddim drop. Undoubtedly, any fan of Carling will be craving more after jamming to this one. 
Carling's fanbase has proven to be a loyal one, as their support has been unwavering since the inception of his career. This year has been his biggest year to date, as he released his debut album World of Wonk in April. He's continued to show out, however, as he's delivered a number of tunes since the releases of his album including "Astrowonk," "Stubborn," and "Ribbit" with 12th Planet. Carling continues to see support from some of the biggest names in bass music, as he was featured on Excision's 2019 Lost Lands compilation.
Stream or download "WONKAHOLIC" across platforms here.
FOLLOW MONXX:
Facebook: facebook.com/MonxxDubstep
Twitter: twitter.com/monxxbeats
Instagram: instagram.com/monxxuk
Soundcloud: soundcloud.com/monxxbeats