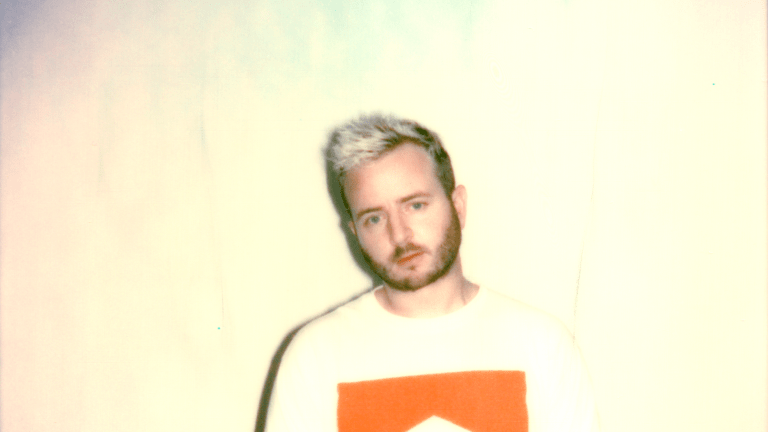 Moody Good Delivers "SIXTYSIXTY VIP" via Never Say Die, Announces Sunny Side Up Tour
Moody Good announced a 27-date North American Sunny Side Up Tour along with the release of his "SIXTYSIXTY VIP."
Making his first return back to beloved dubstep imprint Never Say Die since the release of his Goofball EP back in March, Moody Good returns to release his monstrous VIP of "SIXTYSIXTY." The single also arrives with an announcement of Moody Good's Sunny Side Up Tour. 
Coming just off the heels of celebrating A Decade of Dubstep with the Never Say Die crew in Los Angeles this past week, Moody Good (real name Eddie Jefferys) teased cuts of his "SIXTYSIXTY VIP" before officially announcing it's release the following days. While the track keeps the same hypnotizing first drop, fans will notice the second drop packing an even heavier punch. 
Fans can catch cuts of Jefferys' Goofball EP, as well as "SIXTYSIXTY VIP" on his Sunny Side Up Tour. Jefferys will be joined alongside hoodstep originator BLVK JVCK and Never Say Die mainstay Effin across 27 North American tour dates. The tour will kick off January 10th in Albuquerque, New Mexico and wrap up mid March. For all ticketing and tour information, visit here. 
Moody Good's "SIXTYSIXTY VIP" is available for streaming across all platforms. Listen to it here. 
FOLLOW MOODY GOOD:
Facebook: facebook.com/moodygoodofficial
Instagram: instagram.com/moodygood
SoundCloud: soundcloud.com/moodygood
Twitter: twitter.com/moodygood
FOLLOW NEVER SAY DIE:
Facebook: facebook.com/wewillneversaydie
Twitter: twitter.com/neversaydie
Instagram: instagram.com/neversaydiemusic
SoundCloud: soundcloud.com/neversaydie