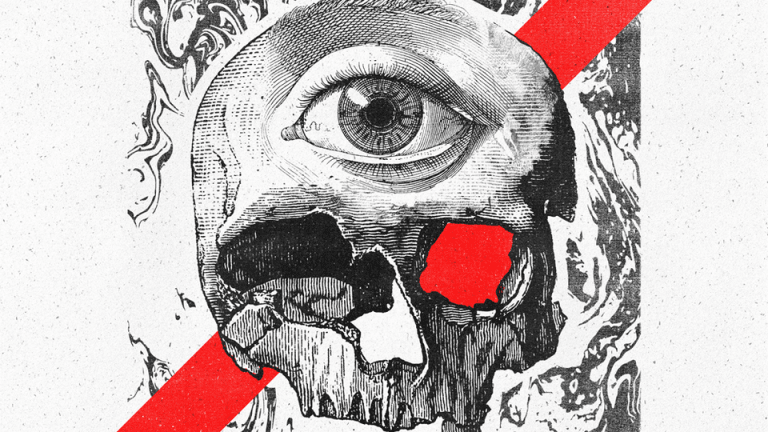 14-Year-Old Bass Music Producer Moore Kismet Teams Up with SHARPS on "Mutant"
At just fourteen years of age Moore Kismet teamed up with SHARPS for an in-your-face bass tune, "Mutant."
Released today on Never Say Die, "Mutant" is the latest from SHARPS and one of if not the youngest artists to release on the label, Moore Kismet. At only 14 years of age, Moore Kismet is already proving himself to be a formidable bass producer.
The duo's first collaboration comes in the form of an ominous dubstep tune. With distant vocals echoing in and out during the intro, listeners will begin to hear something sinister brewing. 
The simple, yet, the ironic line before the song drops, "nobody's going to hurt you," almost pokes fun at the fact that what follows is some in-your-face bass with screeching upbeat synths. Surely intended for the bass stages, the up and coming producers decided to dive in head first with an ultra-heavy track for their first collaboration. 
On Twitter, Moore Kismet reaffirmed his passion and explained he's been producing since he was just seven years old.
"Mutant" by SHARPS and Moore Kismet is out now on Never Say Die. You can download or stream it here.
FOLLOW SHARPS:
Facebook: facebook.com/officialsharps/
Twitter: twitter.com/officialsharps
Instagram: instagram.com/officialsharps/
SoundCloud: soundcloud.com/officialsharps
FOLLOW MOORE KISMET:
Facebook: facebook.com/moorekismetbass/
Twitter: twitter.com/MooreKismetBass
Instagram: instagram.com/moorekismetbass/
SoundCloud: soundcloud.com/moorekismetbass/