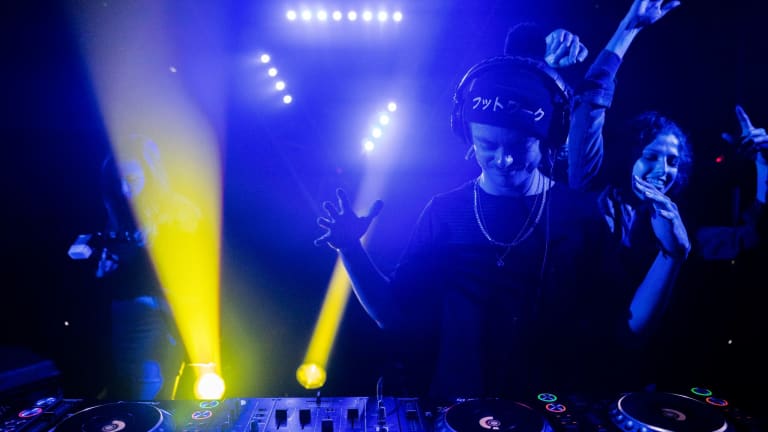 Morelia Drops Experimental House Single "Dafuq" via Teethy
"Music you'll want to sink your teeth into."
Up-and-coming DJ/producer and now record label head Morelia (real name Tanner Munn) is back to release his new single "Dafuq", out now on Teethy. 
Munn's sound is unpredictable and memorable. "Dafuq" pairs together a simple, clean house beat with his trademark deep bass lines. "This song was an all-around adventure to make," said the Dallas-born producer. "Expressing all kinds of weirdness throughout the track within the baseline and synths, and honing in on a vocal sample I recorded on my iPod touch five years ago, 'Dafuq' hits a different spot in my heart." 
Since starting his musical journey at the age of 13, the now 22-year-old has been putting all his effort towards establishing himself as a leading producer in the EDM community. Munn first gained significant attention after winning Insomniac Records' Nocturnal Wonderland Discovery Project in 2018 with his single "Vibrate."
While Munn performed at the festival, Pasquale Rotella, founder and CEO of Insomniac, came across his silent disco set and was thoroughly impressed by his skills. Munn went on to become the first artist to sign an exclusive artist deal with Insomniac Records. More recently, he also got the opportunity to play EDC Las Vegas 2019 on the stereoBLOOM stage. 
Even before Morelia, Munn has been producing under a separate alias, Mannequin, for which he chooses to release his more bass-focused tracks. His latest musical ambition, atop of all his current projects, has been creating his own record label, "Teethy."
Fans can catch Morelia at LVL 44 on July 4th in San Jose and at Moonshine on July 13th in Hinkley, California. For more information, visit here. 
Stream or download Morelia's new single "Dafuq", out now on Teethy.
FOLLOW MORELIA:
Facebook: facebook.com/moreliaofficial
Twitter: twitter.com/MoreliaOfficial
Instagram: instagram.com/moreliamusic
SoundCloud: soundcloud.com/morelia
FOLLOW TEETHY:
Facebook: facebook.com/teethyrecords
Twitter: twitter.com/teethyrecords
Instagram: instagram.com/teethyrecords
SoundCloud: soundcloud.com/teethyrecords
FOLLOW INSOMNIAC:
Facebook: facebook.com/InsomniacRecords
Twitter: twitter.com/insomniacrecs
Instagram: instagram.com/insomniacrecs
SoundCloud: soundcloud.com/insomniacrecords