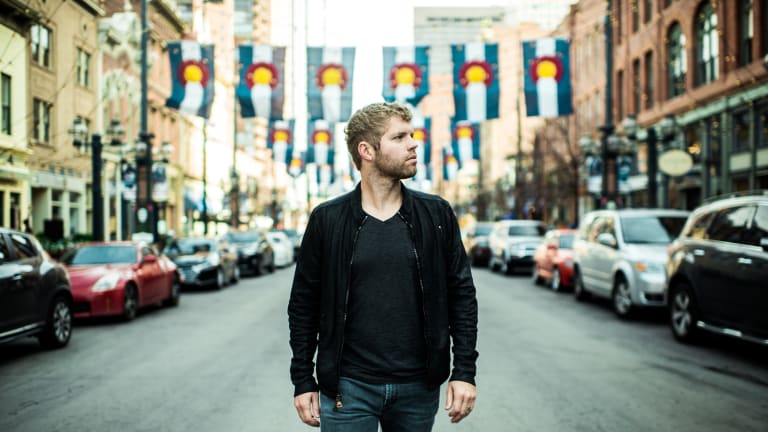 Morgan Page Unites With Pex L for New Single "Gone My Way"
The producer is back on Armada Music for another strong release.
Morgan Page is back on Armin Van Buuren's Armada Music with "Gone My Way", featuring up-and-comer Pex L. 
The Grammy-nominated producer (real name Morgan Wolf Page) recently celebrated the 10-year anniversary of his release "The Longest Road" with a remix compilation, featuring artists such as deadmau5 and Vicetone. "Gone My Way" marks Page's first release in 2019, and is definitely setting him up for another bright year.  
Exploring a new direction, Page pays slight homage to classic progressive house and complextro on "Gone My Way", and offers a colorful, short-but-sweet experience that packs a lot of energy. 
The melodic single is introduced with catchy vocals and a feel-good atmosphere before stacked saws reinforce the energy of the buildup. The drop is packed with gritty basslines, a variety of synths and upbeat drums; a combination that creates a perfect dancefloor anthem. 
"Really proud of this single" Page disclosed. "It merges several different sounds and influences together into one cohesive song. Progressive house, electro-house, elements of complextro, and also future house are merged into one with some ethereal female vocals on top. Pex L and I swapped stems and the song just came together naturally. It's been a really fun part of my live sets recently, and I can't wait for it to be released and for people to hear it!"
Morgan Page has been releasing music for almost two decades. The American producer received a Grammy nomination in 2011 for best remix and released his third studio album In The Air in 2012. 
Follow Morgan Page
Facebook: https://www.facebook.com/morganpage
Instagram: https://www.instagram.com/morganpage/
Twitter: https://twitter.com/morganpage
SoundCloud: https://soundcloud.com/MorganPage