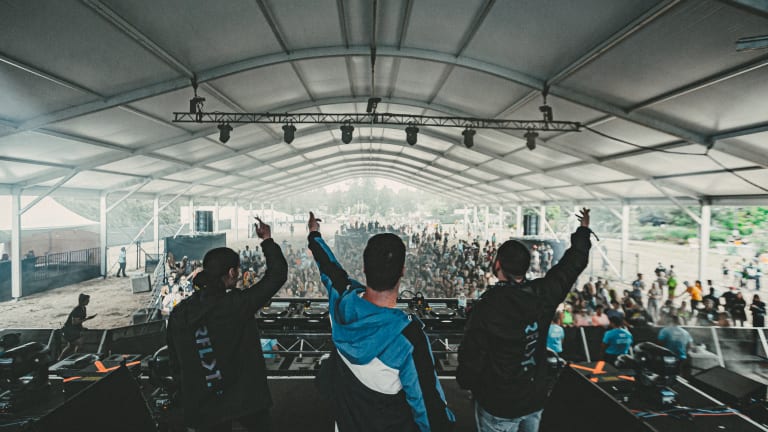 WE ARE FURY, NXSTY, and Wasiu Team up for "Mortal"
Did somebody call for a trap banger?
Vancouver-based Joachim Speidel and Stuart Brookes, better known as WE ARE FURY, have teamed up with Bowen Sanderson A.K.A. NXSTY, and Quebec rapper Wasiu to create a festival-ready trap anthem. With both parties having support from the likes of Skrillex, Excision, The Chainsmokers, Illenium and more, "Mortal" is the perfect example of balance between boundary-pushing sound design and melodic lyricism. This song has been a staple in both WE ARE FURY and NXSTY's summer festival sets, and now its time to bring that energy to you.
WE ARE FURY commented on the track saying:
"We heard of this 18-year-old from Vancouver who was making crazy music a year ago and we decided to reach out and see if we could make something. NXSTY has a very distinct sound and we think he is next up from all the bass artists in Vancouver. He is an absolute beast in the studio and working on 'Mortal' together was refreshing as well as super fun. Funny enough, we linked with Wasiu on YouTube comments and he sent us back the verses shortly after. It was game over after that."
"Crazy music," indeed. "Mortal" is a sound designers paradise, with metallic synths that move from ear to ear, heavy bass to carry the track, and smooth vocals to bring it all together. Hear for yourself and stream "Mortal" below.
FOLLOW WE ARE FURY:
Facebook: facebook.com/wearefurymusic
Twitter: twitter.com/wearefurymusic
Instagram: instagram.com/wearefurymusic
SoundCloud: soundcloud.com/wearefury
FOLLOW NXSTY:
Facebook: facebook.com/nxstymusic
Twitter: twitter.com/nxstymusic
Instagram: instagram.com/nxstymusic
Soundcloud: soundcloud.com/nxstymusic
FOLLOW Wasiu:
Facebook: facebook.com/afrowasiu
Twitter: twitter.com/afrowasiu
Instagram: instagram.com/afrowasiu
SoundCloud: soundcloud.com/afrowasiu