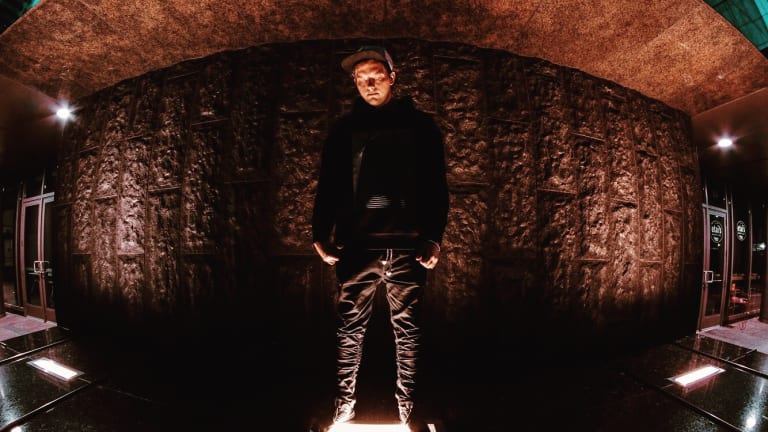 Mport Delivers Heavy, Grime-Infused "8Line"
The hybrid bass tune combines a multitude of styles.
Denver-based producer and DJ Mport (real name Marc Mount) has been steadily delivering a stream of massive tunes that have seemingly been flying under the radar. With tracks like "Sippin'" and "Emulate," Mount has quietly been showcasing his excellent sound design and a knack for producing unique and danceable bass tracks. His latest offering "8Line", is no different, firing on all cylinders with tight production and gritty bass. 
"8Line" illustrates Mount's impressive production skill, as he weaves together elements of riddim, grime, trap and heavy dubstep. Seamlessly combining these styles, Mport has produced a unique track that sits nicely in his expansive catalogue, and would feel just as at home a more experimental Peekaboo DJ set as it would in a heavy-hitting set from an artist like Kompany.
This latest offering only expands upon the impressive Mport sound, showcasing the young producer's talent and impeccable attention to detail within his sound design. "8Line" is a full-bodied track that's sure to get stuck in the listener's head, whether through the catchy grime verses, or the extremely technical bass sections. The change-ups within the track only serve to further elucidate Mport's expansive production abilities. 
"8Line" is out now and can be found here.
FOLLOW MPORT:
Facebook: facebook.com/MportAudio
Twitter: facebook.com/MportAudio
Instagram: instagram.com/mportmusic
SoundCloud: soundcloud.com/mportaudio